Daily Worship
The Peace Carrier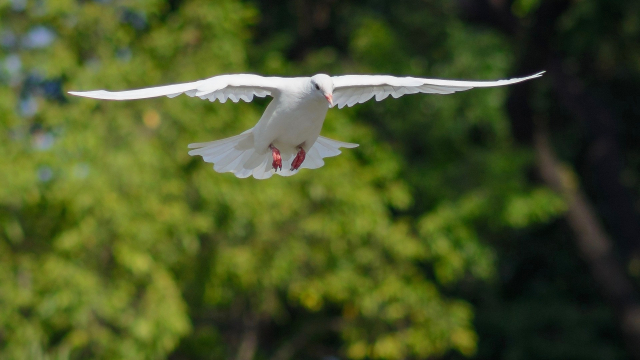 Mark 1: 21-28
21 They went to Capernaum; and when the sabbath came, he entered the synagogue and taught. 22 They were astounded at his teaching, for he taught them as one having authority, and not as the scribes. 23 Just then there was in their synagogue a man with an unclean spirit, 24 and he cried out, 'What have you to do with us, Jesus of Nazareth? Have you come to destroy us? I know who you are, the Holy One of God.' 25 But Jesus rebuked him, saying, 'Be silent, and come out of him!' 26 And the unclean spirit, throwing him into convulsions and crying with a loud voice, came out of him. 27 They were all amazed, and they kept on asking one another, 'What is this? A new teaching—with authority! He commands even the unclean spirits, and they obey him.' 28 At once his fame began to spread throughout the surrounding region of Galilee.
Here is a story about Jesus confronting evil in the place of worship. It's interesting to note, often when the full impact of the Gospel is understood it brings great surprise and a sense of enlightenment but it may also bring to the surface tensions and conflicts among friends and family as well as church members. Just in the same way we saw earlier in the week how Michal behaved when David included dancing in his worship routine (see 2 Samuel 6: 12-16).
The solution in this issue can be seen in the way Jesus dealt with the disturbed person. He addressed the evil itself. In a sense he separated the evil from the person and in doing so gave the disturbed man his life back. Too often when we face difficult people we don't look beyond the problem to the person. Jesus saw the person and gave him his life back. The spirit of evil cannot prosper when the Spirit of Christ speaks a word of healing.
Come Holy Spirit
Walk with me today
Into my world of fear and frustration
Give me the words to speak
Help me de-escalate the conflicts in my life
That I might speak of hope and healing
To those imprisoned by grief and pain
Turn my eyes to see their hurt
The wounds of past memories
Never healed
Never spoken of
But ever present
Spirit of God
When evil seeks to steal the heart of the vulnerable
Give me the courage to address the evil
And protect the hurting one
Come Spirit of God
May I be your peace carrier today