Daily Worship
The only thing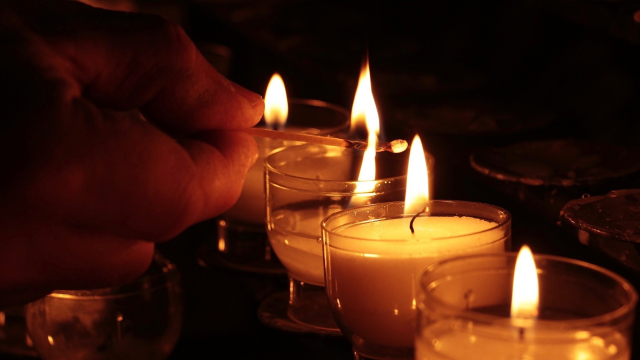 Matthew 9: 10-13
10 And as he sat at dinner in the house, many tax-collectors and sinners came and were sitting with him and his disciples. 11 When the Pharisees saw this, they said to his disciples, 'Why does your teacher eat with tax-collectors and sinners?' 12 But when he heard this, he said, 'Those who are well have no need of a physician, but those who are sick. 13 Go and learn what this means, "I desire mercy, not sacrifice." For I have come to call not the righteous but sinners.'
When I was in a band in Manchester in the 1990s my songwriting partner was a bloke called Tom Jones - not the Tom Jones (although he had his share of female admirers) - but a different Tom Jones and no less a singer for that.
In those days (before a meaningful internet) we would talk, he and I and our friends, deep into the night about all sorts of topics. Even in those days, in the craziness of the Manchester music scene often the conversation would turn to matters of existence and existentialism.Tom, an avowed atheist would spend much of his ire talking about how ridiculous the notion of God was and I in my turn would offer counter arguments and a different view.
I was struck one night, when he had spent an hour telling us how much he didn't believe in God, when I asked him, if it meant so little why did he return to the topic over and over? He said "But what's the point in any conversation - when if there actually is a God… then it's the only thing to talk about, I'm surprised people talk about anything else."
Helped me hugely in my faith did my atheist friend.
Lord, let me learn from all of your creation
From my brother who greets me with "Peace be upon you"
May peace be upon me.
From my sister who reminds me to think outside of my self and to focus not upon worldly things that losing our attachment to world brings the greatest peace.
And from the grandmother who said "The secret of true success, of true happiness is this: the man or woman who asks for no return, the perfectly unselfish person is the most successful."
From the uncle who said "a humanist is someone who does the right thing even though she knows no-one is watching."
You lord are eternal and your ways are imprinted on all living things
Let them speak to us
Guide us in our understanding of your word until we meet you face to face and all things are clear.
Lent Legacy 2021 Action
Go for a walk. Take a paper bag and pick up the litter you see on the way.
Alternative - Buy a reusable cup for your takeaway coffee.