Daily Worship
Testing times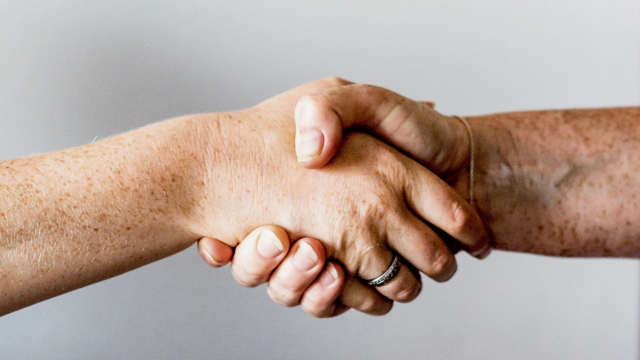 1 Corinthians 10: 12-13 (GNT)
12 If you think you are standing firm you had better be careful that you do not fall. 13 Every test that you have experienced is the kind that normally comes to people. But God keeps his promise, and he will not allow you to be tested beyond your power to remain firm; at the time you are put to the test, he will give you the strength to endure it, and so provide you with a way out.
When I read about this week's theme of "The Suffering Church network" my mind immediately went to one of my favourite stories. Favourite, not because it is a lovely story, but a really powerful one. It is part of the story of Corrie Ten Boom: As the Nazi madness swept across Europe, a quiet watchmaker's family in Holland risked everything for the sake of others, and for the sake of Christ. Shadowed by danger and threat of discovery, they offered shelter to persecuted Jews. Then a trap brought the family's arrest. Corrie Ten Boom and her sister Betsie ended up in the filth and degradation of a concentration camp in conditions we couldn't even begin to imagine. After the war Corrie spoke at a Church service in Munich only to be confronted immediately at the end by a man who had been one of the SS soldiers who had treated them so harshly. He was grateful for the message Corrie had preached that Jesus washed his sins away, then he thrust out his hand to shake hers. Can you imagine what it meant for that courageous woman to shake that man's hand? She goes on to say, "And so I discovered that it is not on our forgiveness any more than on our goodness that the world's healing hinges, but on the Lord's. When he tells us to love our enemies, he gives, along with the command, the love itself." Contrary to what the Bible verse says, the test that came the way of Corrie Ten Boom was far from any "normal test", it was the worse test you could imagine. Yet even in these circumstances she was given the strength not only to endure and remain firm in her faith, but given the love to see her through.
PRAYER:
Loving God, we thank you for the strength you give us when our own strength is not enough. We thank you for your love in us when our own love is not enough. Through all the trials and troubles that come our way in life we thank you that you face them with us and bring us through to a new place where understanding, faith and love deepen. Be with us, be with all facing times of trial, and whilst we may not feel blessed, let us still know your blessing. Amen.