Daily Worship
Telling our children they belong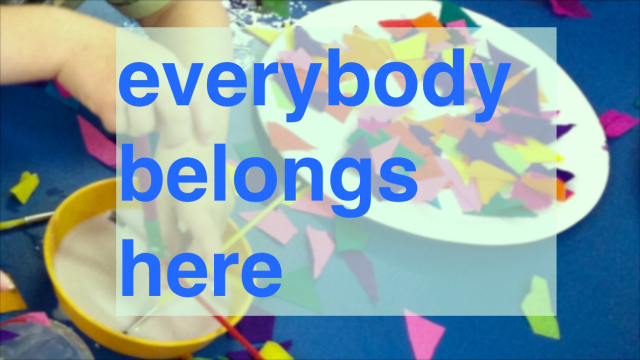 Matthew 10: 40-42
40 "Anyone who welcomes you welcomes me, and anyone who welcomes me welcomes the one who sent me. 41 Whoever welcomes a prophet as a prophet will receive a prophet's reward, and whoever welcomes a righteous person as a righteous person will receive a righteous person's reward. 42 And if anyone gives even a cup of cold water to one of these little ones who is my disciple, truly I tell you, that person will certainly not lose their reward."
Recently I baptised a family member's baby. It was great joy to be able to say to the little one, not only do I know your mother, I know your grandmother, and not only do I know your grandmother, I knew your great grandmother, and not only do I know your great-grandmother, I knew your great-great-grandmother.
The greatest gift we can give our children is Christian parents who in turn disciple their children. When we welcome our children into our families we need to share with them the kind of family they are being called to live in. We are people who live in Graceland. We are citizens and heirs to the Kingdom of God. We are instructed in scripture to tell our children they belong to the family of God. In Ephesians, Paul writes reminding us to bring our children up in the nurture of the Lord. Indeed, he instructs fathers to take their children by the hand and 'lead them in the way of the Master'. Too often in churches and christian households there can be a great deal of bad theology when it comes to embracing our children as part of the family of God. Sharing in all aspects of the life of the church sends a signal to our children that they belong.
Lord Jesus
Bless my family
My children
My brothers and sisters
And all my relatives.
The loud ones
The quiet ones
The smart ones
The ones who have been dismissed
Told they don't belong
Left outside
The circle of your care.
Today I draw a circle to include them
To make them welcome
Help me find a way to share
Their inheritance as part of Graceland
Even when they deny its existence.