Daily Worship
A spiritual home. The provision for discipleship.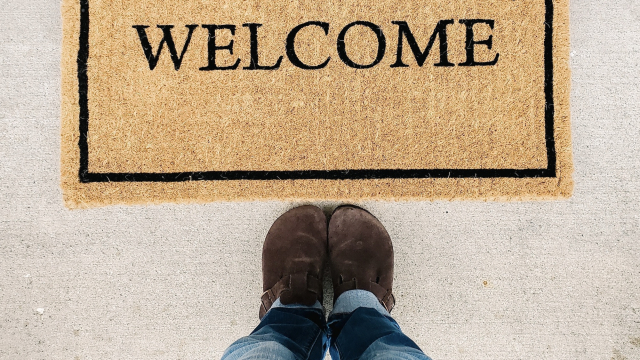 2 Kings 4: 8-17 (NRSVA)
8 One day Elisha was passing through Shunem, where a wealthy woman lived, who urged him to have a meal. So whenever he passed that way, he would stop there for a meal. 9 She said to her husband, 'Look, I am sure that this man who regularly passes our way is a holy man of God. 10 Let us make a small roof chamber with walls, and put there for him a bed, a table, a chair, and a lamp, so that he can stay there whenever he comes to us.'

11 One day when he came there, he went up to the chamber and lay down there. 12 He said to his servant Gehazi, 'Call the Shunammite woman.' When he had called her, she stood before him. 13 He said to him, 'Say to her, Since you have taken all this trouble for us, what may be done for you? Would you have a word spoken on your behalf to the king or to the commander of the army?' She answered, 'I live among my own people.' 14 He said, 'What then may be done for her?' Gehazi answered, 'Well, she has no son, and her husband is old.' 15 He said, 'Call her.' When he had called her, she stood at the door. 16 He said, 'At this season, in due time, you shall embrace a son.' She replied, 'No, my lord, O man of God; do not deceive your servant.'

17 The woman conceived and bore a son at that season, in due time, as Elisha had declared to her.
The Lord goes before his servants, preparing the way and making provision for our needs long before we ask. This happened in a reciprocal way in the lives of two people in the second book of Kings.
A wealthy woman who lived in the town of Shunem offered her home to God's prophet whenever he travelled through. Going above and beyond the traditional hospitality of providing a meal and bed for a night, she and her husband built a special room just for Elisha — a home away from home.
In gratitude for her generosity, Elisha wanted to return the favour in some way. "You have gone to all this trouble for us. Now what can be done for you?"
In those times, the richest blessing in life was to have a son and heir. Until then, this had been denied the couple. Elisha, with prophetic insight, gave the woman the good news that she would soon have a child to fill her arms. She indeed became pregnant and gave birth to a boy the following year. A baby in return for providing a spare room — what a generous gift of God!
Opening a home to a stranger, feeding someone who needs a good meal, offering a place for a traveller to stay — simple acts of hospitality are never unrewarded when they are done in the name of Jesus. Indeed Jesus once said that whatever you do for the least of these, you do for Jesus himself.
God has welcomed us into his home and into his family. How could we do less than open our hearts to others who need some space, some rest, or some refuge? There are so many ways in which we can help people. These might also provide opportunities to share with them the good news of Jesus.
PRAYER:
Loving Lord God, you have opened your heart to us and invited us to rest in you. Help us to offer a heart of love to others looking for a place to call home. In Jesus' Name, Amen.