Daily Worship
Slow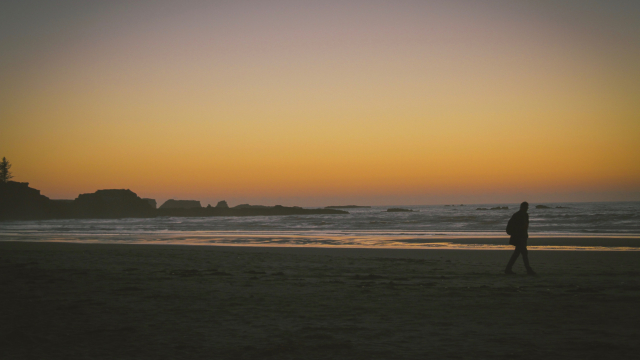 2 Peter 1: 16-21 (NIVUK)
16 For we did not follow cleverly devised stories when we told you about the coming of our Lord Jesus Christ in power, but we were eye-witnesses of his majesty. 17 He received honour and glory from God the Father when the voice came to him from the Majestic Glory, saying, 'This is my Son, whom I love; with him I am well pleased.' 18 We ourselves heard this voice that came from heaven when we were with him on the sacred mountain.

19 We also have the prophetic message as something completely reliable, and you will do well to pay attention to it, as to a light shining in a dark place, until the day dawns and the morning star rises in your hearts. 20 Above all, you must understand that no prophecy of Scripture came about by the prophet's own interpretation of things. 21 For prophecy never had its origin in the human will, but prophets, though human, spoke from God as they were carried along by the Holy Spirit.
Following from yesterday, today we retreat to another quiet, isolated mountain slope, where further astonishing truth is revealed. Peter, who calls himself a servant and apostle of Jesus Christ, relates his eye witness account of the time when he and his two friends were given a glimpse of the full nature of Jesus. He tells of the time on the mountainside when Jesus' face shone like the sun, with clothes as white as light. He remembers back to the time when the outward appearance of Jesus matched the inward reality, that here was a man in whom the full majesty and glory of God was to be found, a son honoured and loved by God the Father. An astonishing truth which needed the quiet of a mountainside to allow those three friends space to begin to understand, and space to misunderstand.
Peter writes that the words of the prophets, of Scripture, make more sense and are more certain when there is more clarity about who Jesus is.
Sometimes we need space and time to explore the immensity of the mystery of who Jesus is and who he was to those eyewitnesses. Space and time to assimilate the enormous truths borne out by the witnesses to his life and those who wrote in advance about him.
But just as the morning star rises slowly and faithfully as the herald of each new dawn, unhurried as it hangs like a mercury dot in the changing palette of the day's new sky, so God gives our lifetime of daily rhythms for the truth of Christ to rise in our hearts and illuminate our lives. His slow, measured, faithful unchanging presence day by day gives plenty of time for us to ponder this mystery of the one who became flesh and lived among us, allowed us to see his glory, and to begin the journey of understanding the fullness of his grace and truth.
PRAYER:
May Christ the bright and morning star rise in our hearts today in all his constancy, faithfulness, luminosity and beauty.
Amen.
Lent Legacy 2021 Action
The Transforming Quiet: Every day this week spend 5 minutes in silence. Take a moment to still yourself before God and rest. Don't feel any pressure to think about anything in particular. Don't worry if you get distracted. After spending five minutes in silence you may feel like saying a prayer but it's up to you. Take the time to be in the silence before carrying on with the rest of your day.