Daily Worship
Abounding in love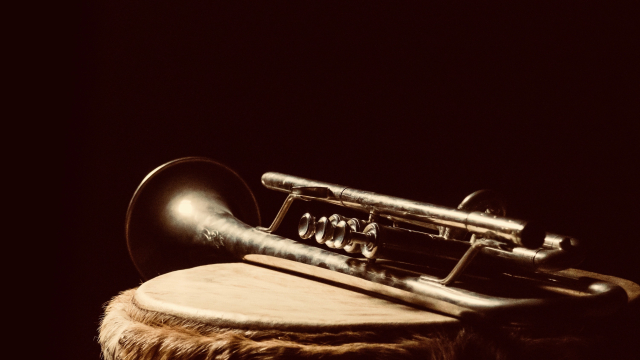 Joel 2: 1-2, 12-17 (NIVUK)
1 Blow the trumpet in Zion;
sound the alarm on my holy hill.

Let all who live in the land tremble,
for the day of the Lord is coming.
It is close at hand –
2 a day of darkness and gloom,
a day of clouds and blackness.
Like dawn spreading across the mountains
a large and mighty army comes,
such as never was in ancient times
nor ever will be in ages to come.

12 'Even now,' declares the Lord,
'return to me with all your heart,
with fasting and weeping and mourning.'

13 Rend your heart
and not your garments.
Return to the Lord your God,
for he is gracious and compassionate,
slow to anger and abounding in love,
and he relents from sending calamity.
14 Who knows? He may turn and relent
and leave behind a blessing –
grain offerings and drink offerings
for the Lord your God.

15 Blow the trumpet in Zion,
declare a holy fast,
call a sacred assembly.
16 Gather the people,
consecrate the assembly;
bring together the elders,
gather the children,
those nursing at the breast.
Let the bridegroom leave his room
and the bride her chamber.
17 Let the priests, who minister before the Lord,
weep between the portico and the altar.
Let them say, 'Spare your people, Lord.
Do not make your inheritance an object of scorn,
a byword among the nations.
Why should they say among the peoples,
''Where is their God?"'
The prophet Joel writes of two trumpet sounds. The first is the alarm call, heralding threat, the dread of destruction, darkness, disruption, dislocation, loss. The second trumpet calls people to gather in joint acknowledgement of their need for God.
Between these two blaring blasts, come the quiet words of God. He has repeated this refrain from the very beginning, first uttered to Moses in the desert, then spoken again to Nehemiah, Nahum, Joel and Jonah, the psalmist, each of these handling their own form of crisis:
"Return to me with all your heart… for I am gracious and compassionate, slow to anger and abounding in love".
The call is always the same, in crisis or difficulty, to return to the compelling character of God. The quiet voice asking us simply to open our hearts to him and discover that far from causing catastrophe, in mercy he gives blessing. The surprise gifts, "blessings left behind", that come and tell us that in it all, he is present and journeys with us, the compassionate God.
And His refrain finds its final utterance in the crisis of the cross, where God has spoken in the pierced hands of Jesus and in his wounded side, into every corner of the universe and for all time: "My love is unending, my offer is grace, I have no anger for you, and I journey with you".
May each of us know this refrain deeply in the course of today.
Amen.
Lent Disciplines
The Transforming Quiet: Every day this week spend 5 minutes in silence. Take a moment to still yourself before God and rest. Don't feel any pressure to think about anything in particular. Don't worry if you get distracted. After spending five minutes in silence you may feel like saying a prayer but it's up to you. Take the time to be in the silence before carrying on with the rest of your day.