Daily Worship
Seen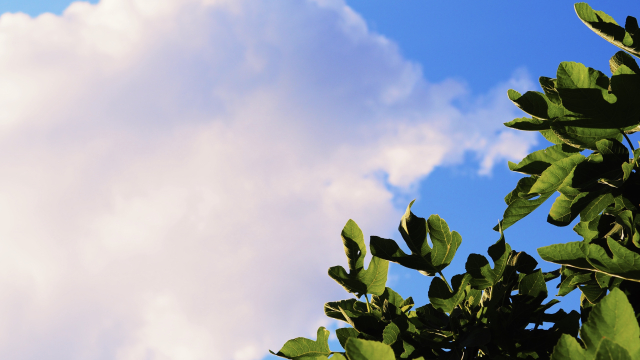 John 1: 43-48 (NRSVA)
43 The next day Jesus decided to go to Galilee. He found Philip and said to him, 'Follow me.' 44 Now Philip was from Bethsaida, the city of Andrew and Peter. 45 Philip found Nathanael and said to him, 'We have found him about whom Moses in the law and also the prophets wrote, Jesus son of Joseph from Nazareth.' 46 Nathanael said to him, 'Can anything good come out of Nazareth?' Philip said to him, 'Come and see.' 47 When Jesus saw Nathanael coming towards him, he said of him, 'Here is truly an Israelite in whom there is no deceit!' 48 Nathanael asked him, 'Where did you come to know me?' Jesus answered, 'I saw you under the fig tree before Philip called you.'
You saw me first!
Saw me and knew me!
Willed me to come, even before I saw you, even before I knew you, even before my life had turned around,
You had a plan for my me and you invited me to journey with you.
My mind says whoa! Slow down a minute. But my heart leaps within me and shouts yes!
If only my head weren't so doubtful, cautious, sensible…
Imagine though,
One who saw you, all of you. And summed you up even before you saw him;
Knew the measure of you inside and out; saw the thoughts in our head, the hurts you keep hidden, the longings in your heart.
Saw them and counted them along with the number of hairs on your head…
Even before you had thought to say hello!
What would you say to Him?
What would you do as He walked towards you?
Picture him now,
Coming towards you,
Sitting beside you…
Turn to him and tell him your thoughts…
He doesn't need big words, or even full sentences…
Lord, thank you that you see me, care about me, love me, hear me.
Open my ears to hear your call,
Open my eyes to see where you lead,
And give me the courage to follow. Amen.
For our July theme In Good Time we are revisiting past weeks of Daily Worship. Our writers this month are taking us back in time as we meditate on time itself! The piece above originally came from 2018.