Daily Worship
Sacred Tears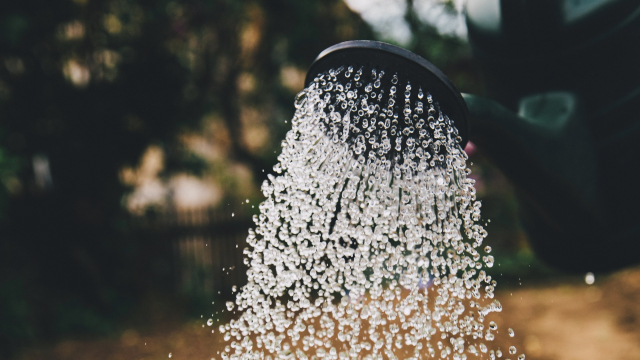 John 11: 32-44 (NIVUK)
32 When Mary reached the place where Jesus was and saw him, she fell at his feet and said, 'Lord, if you had been here, my brother would not have died.'

33 When Jesus saw her weeping, and the Jews who had come along with her also weeping, he was deeply moved in spirit and troubled. 34 'Where have you laid him?' he asked.

'Come and see, Lord,' they replied.

35 Jesus wept.

36 Then the Jews said, 'See how he loved him!'

37 But some of them said, 'Could not he who opened the eyes of the blind man have kept this man from dying?'

38 Jesus, once more deeply moved, came to the tomb. It was a cave with a stone laid across the entrance. 39 'Take away the stone,' he said.

'But, Lord,' said Martha, the sister of the dead man, 'by this time there is a bad odour, for he has been there four days.'

40 Then Jesus said, 'Did I not tell you that if you believe, you will see the glory of God?'

41 So they took away the stone. Then Jesus looked up and said, 'Father, I thank you that you have heard me. 42 I knew that you always hear me, but I said this for the benefit of the people standing here, that they may believe that you sent me.'

43 When he had said this, Jesus called in a loud voice, 'Lazarus, come out!' 44 The dead man came out, his hands and feet wrapped with strips of linen, and a cloth round his face.

Jesus said to them, 'Take off the grave clothes and let him go.'
I wonder how many times when things are difficult, and we are suffering we've questioned God?
"What are you doing to me?" We might ask — looking skywards…
"Don't you see what's happening?"
"Do something!"
And God answers… "Oh but I am" and we doubt it!
Because what we get isn't what we were expecting…
Mary and Martha berate Jesus for not getting there sooner, after all, if he'd got there before Lazarus died, he could've saved him… right?
Jesus weeps,
At the pain of the sisters,
At the death of his friend.
But in those tears
An even greater miracle…
Life from death!
And Lazarus emerges from the tomb.
And in the most unexpected of endings the Kingdom is born.
Now fast forward 2,100 years…
What do you weep over?
What hope might arise amidst your tears?
PRAYER:
Lord,
we weep,
for love lost.
For the passage of time,
For the pain of others and for our own,
For the plight of the world,
For our brothers and sisters near and far.
What new thing,
What small seed,
What kernel of hope and life might you be watering with our tears?
Where might your Kingdom be birthing?