Daily Worship
The rock who shelters you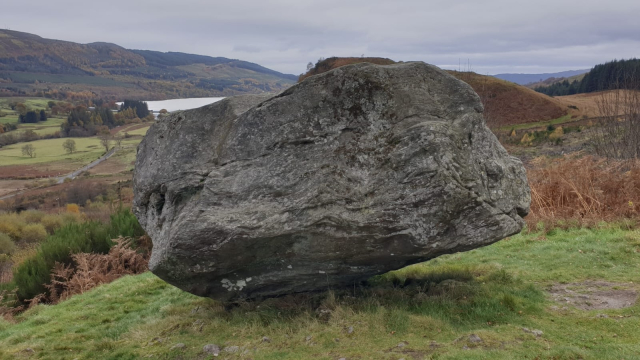 Listen to this daily worship
Psalm 27: 1-5 (MSG)
1 Light, space, zest—
that's God!
So, with him on my side I'm fearless,
afraid of no one and nothing.

2 When vandal hordes ride down
ready to eat me alive,
Those bullies and toughs
fall flat on their faces.

3 When besieged,
I'm calm as a baby.
When all hell breaks loose,
I'm collected and cool.

4 I'm asking God for one thing,
only one thing:
To live with him in his house
my whole life long.
I'll contemplate his beauty;
I'll study at his feet.

5 That's the only quiet, secure place
in a noisy world,
The perfect getaway,
far from the buzz of traffic.
If you could ask God for one thing, what would it be?
World peace? Wisdom like Solomon for our leaders? On days such as this day of Remembrance these are probably requests many of us would make. We and our world desperately need these.
And whilst the author of this psalm knew what it is to live in fear of their life, they asked for something different, 'to live with God in his house my whole life long'. The NIV says 'that I may dwell in the house of the Lord all the days of my life'. It's the same words in the last line of Psalm 23. As God is our Shepherd, God is also our fortress. With God on our side we are fearless, we can let go of fear and worry and dangle our hands in the cool of the stream running by us where we rest. For as we are with God, we are in His peace, and here our fears melt away. Here we drink in his goodness and peace. To be refreshed and revived. Generously. And we overflow, so we give God's goodness and peace to everyone we meet.
This is God's presence. Captivating. Breathtakingly wonderful. Sheltered and safe.
Prayer:
The Lord is my Shepherd, Yahweh Roi is your name.
The Lord is my strong tower, Migdal Oz is your name.
In you I trust.
In you we trust.
Forever.
We trust in you forever for the LORD God is an everlasting rock.