Daily Worship
'I am the resurrection and the life'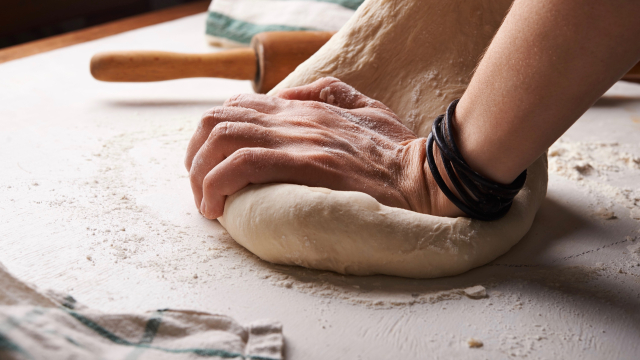 John 11: 23-26 (NRSVA)
23 Jesus said to her, 'Your brother will rise again.' 24 Martha said to him, 'I know that he will rise again in the resurrection on the last day.' 25 Jesus said to her, 'I am the resurrection and the life. Those who believe in me, even though they die, will live, 26 and everyone who lives and believes in me will never die. Do you believe this?'
Recently, I moved into a new house and, as I was cleaning out my kitchen cupboards, I noticed a couple of packets of yeast! I looked at the 'use by date' and discovered it had been part of my baking supplies box for 4 years! I had no option, the yeast was useless, it was dead. Had I done what I usually do, ignored the date (!) my bread would not have risen, and I would have wasted the other ingredients and my time in preparation.
This is the true and simple reality of yeast, old yeast cannot be made new, is not good for baking bread and there is no point in trying to make the yeast work.
The reading from John's Gospel account this morning is clear.
A story is told about dearly loved friends of Jesus and the unexpected death of Lazarus. The story is full of questions, of curiosity, of deep sorrow and broken hearts – it would be a wonderful film script. Right at the heart of this story though, is the revelation of the identity of Jesus. "I am the resurrection and the life."
This is the truth, plain and simple. There is no taking away from it and no adding to it.
Let's not waste time and effort living lives unworthy of the risen Lord, the Lord Who promises life in all its fullness. Let's not look for easy solutions to the difficulties we face. Let's not seek out lifestyles that look the part, but really are false and empty routes to misery. Let's live in the integrity of the risen Lord and endeavour to own His resurrection in our daily lives.
PRAYER:
Silence is one of the languages of God, please sit in silence and breathe in and out, slowly, intentionally and repeat the following phrase until your heartbeat slows down and you are focussing on God: "The Lord is here, His Spirit is in me." Don't ask for anything, don't tell God anything — He already knows! Simply be silent.