Daily Worship
God's seal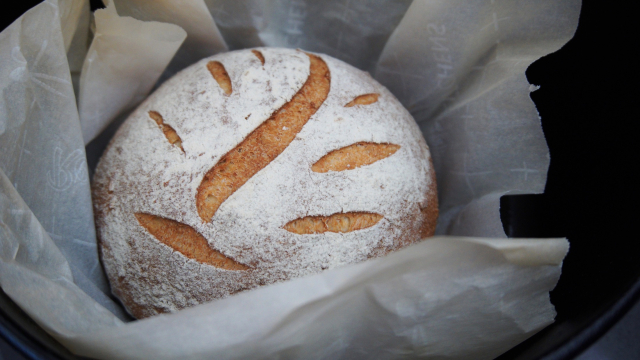 John 6: 25-40 (NRSVA)
25 When they found him on the other side of the lake, they said to him, 'Rabbi, when did you come here?' 26 Jesus answered them, 'Very truly, I tell you, you are looking for me, not because you saw signs, but because you ate your fill of the loaves. 27 Do not work for the food that perishes, but for the food that endures for eternal life, which the Son of Man will give you. For it is on him that God the Father has set his seal.' 28 Then they said to him, 'What must we do to perform the works of God?' 29 Jesus answered them, 'This is the work of God, that you believe in him whom he has sent.' 30 So they said to him, 'What sign are you going to give us then, so that we may see it and believe you? What work are you performing? 31 Our ancestors ate the manna in the wilderness; as it is written, "He gave them bread from heaven to eat."' 32 Then Jesus said to them, 'Very truly, I tell you, it was not Moses who gave you the bread from heaven, but it is my Father who gives you the true bread from heaven. 33 For the bread of God is that which comes down from heaven and gives life to the world.' 34 They said to him, 'Sir, give us this bread always.'

35 Jesus said to them, 'I am the bread of life. Whoever comes to me will never be hungry, and whoever believes in me will never be thirsty. 36 But I said to you that you have seen me and yet do not believe. 37 Everything that the Father gives me will come to me, and anyone who comes to me I will never drive away; 38 for I have come down from heaven, not to do my own will, but the will of him who sent me. 39 And this is the will of him who sent me, that I should lose nothing of all that he has given me, but raise it up on the last day. 40 This is indeed the will of my Father, that all who see the Son and believe in him may have eternal life; and I will raise them up on the last day.'
In the time known as the Hasmonean Period, circa 140 - 116 BCE stamping bread was a common practice. The stamp was pressed into the bread before baking and it was a seal guaranteeing that the bread was made by a certain baker. The seal was a sign too that the baker's ingredients were of the highest quality and the processes followed in making the bread were righteous.
Bread stamps continued to be used for hundreds of years and there are several academic theses written telling us how, during the conflict between certain early Christian communities, the seals were used to identify which theological side you belonged to. The seals contained messages from local Bishops or senior Elders of a congregation, and the messages were passed along to each member. This was so that when buying bread for the sacrament of Holy Communion, the 'correct' bread was used.
Seals and identity stamps are still in place today only I don't see our religious leaders using bread to broadcast their wisdom or teaching. Nevertheless, we are easily identified by the kind of language we use in church. For example, do we sing 'hymns' or 'praise songs'? Or, does the 'Minister' or 'Pastor' lead us? Does the Minister or Pastor or Worship leader wear a clerical collar, a robe, a trendy shirt minus the tie and hanging outside their trousers? You know what I mean!
Seals are also forced onto us, rather like labels. "That one is not very bright, this one is lazy, that one will never amount to anything, this one's family is rotten."
In his Gospel account, John tells us that God has set His seal on Jesus. We read in the other three Gospel accounts that God is well pleased with His beloved Son, hence God's seal. Now, is it a seal of approval or a seal of something else? I automatically connect 'seal' with 'approval' — but what if it's not simply a seal of approval? What if it's so much more, and if 'we' are in Christ, surely God's seal is upon us?
God's seal defines us, not any group we belong to, not any career path we have chosen. God's seal defines us, not how much or how little money we have in the bank. God's seal defines us, not how we look, not who we hang out with, not the books we read or the clothes we wear.
God's seal demands more of us than any other seal and God's seal will shape us and mould us and make us into the beloved daughters and sons God intends us to be.
PRAYER:
Silence is one of the languages of God, please sit in silence and breathe in and out, slowly, intentionally and repeat the following phrase until your heartbeat slows down and you are focussing on God: "The Lord is here, His Spirit is in me." Don't ask for anything, don't tell God anything — He already knows! Simply be silent.