Daily Worship
The presence of God calls us by name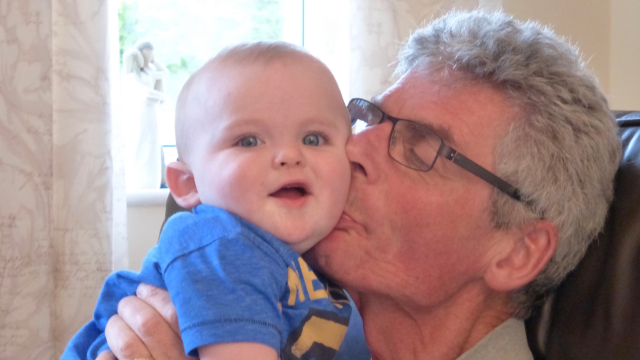 Isaiah 45: 1-7
1 Thus says the Lord to his anointed, to Cyrus,
whose right hand I have grasped
to subdue nations before him
and strip kings of their robes,
to open doors before him—
and the gates shall not be closed:
2 I will go before you
and level the mountains,
I will break in pieces the doors of bronze
and cut through the bars of iron,
3 I will give you the treasures of darkness
and riches hidden in secret places,
so that you may know that it is I, the Lord,
the God of Israel, who call you by your name.
4 For the sake of my servant Jacob,
and Israel my chosen,
I call you by your name,
I surname you, though you do not know me.
5 I am the Lord, and there is no other;
besides me there is no god.
I arm you, though you do not know me,
6 so that they may know, from the rising of the sun
and from the west, that there is no one besides me;
I am the Lord, and there is no other.
7 I form light and create darkness,
I make weal and create woe;
I the Lord do all these things.
God's presence is known in His relationship with us. He calls us by name. I was named after my maternal grandmother and my name means 'light'. Those two things have always meant a lot to me. I remember my grandmother with warm joy and base much of my grandparenting on days I spent with her. She was a woman of faith and had great perseverance, being a widow with children early in life.
When God calls us by name it defines His love for us. He knows every detail about us, the things we ourselves love about ourselves and the things we would rather nobody ever knew. Our name is not a label simply for the means of identification. When God calls us by name He is defining purpose for us. He is transforming us and He is ahead of us in every step to bring transformation to our world.
Read accounts of the Old Testament patriarchs, like Abraham, Jacob, and Isaac in Genesis. Even the announcement of Jesus to Mary in the gospel. God, being a wonderful Father, called each by name. Each was moved by faith, saw the God of Israel act and had a part in the transformation of communities and nations, even the growth of the Church.
Today, hear God call your name. And hear Him call the names of those in your community. Be part of His transformation.
Dear Lord
God of Abraham, Isaac and Jacob
God of Israel
You call me by name
I am yours.
Light of the World
Lord Jesus
You have defined purpose for my life
You have created me for transformation
I am yours.
Holy Spirit of transformational power
You go before me
You make the crooked places straight
You break through the impossible things
I put my trust in you
I am yours.
Amen.