Daily Worship -
Preparing The Way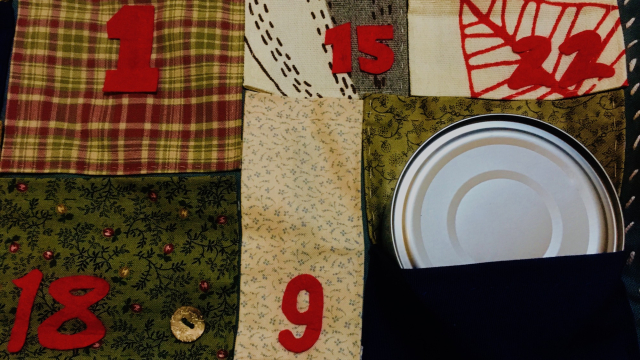 Luke 3: 7-16
7 John said to the crowds coming out to be baptised by him, 'You brood of vipers! Who warned you to flee from the coming wrath? 8 Produce fruit in keeping with repentance. And do not begin to say to yourselves, "We have Abraham as our father." For I tell you that out of these stones God can raise up children for Abraham. 9 The axe has been laid to the root of the trees, and every tree that does not produce good fruit will be cut down and thrown into the fire.'

10 'What should we do then?' the crowd asked.

11 John answered, 'Anyone who has two shirts should share with the one who has none, and anyone who has food should do the same.'

12 Even tax collectors came to be baptised. 'Teacher,' they asked, 'what should we do?'

13 'Don't collect any more than you are required to,' he told them.

14 Then some soldiers asked him, 'And what should we do?'

He replied, 'Don't extort money and don't accuse people falsely – be content with your pay.'

15 The people were waiting expectantly and were all wondering in their hearts if John might possibly be the Messiah. 16 John answered them all, 'I baptise you with water. But one who is more powerful than I will come, the straps of whose sandals I am not worthy to untie. He will baptise you with the Holy Spirit and fire.
For today's reflection I have decided to stay at home to think about an idea that was new to me, but which I hope becomes a Christmas Tradition in Scotland.
In our house there have always been Advent Calendars and I still remember the excitement of opening the cardboard flap which brought us one day nearer to the big event. Of course, these Advent calendars have almost lost their meaning as the commercial world has used them to promote everything from chocolate to wine; from football to food.
This year, however, my grandchildren have shown me the Reverse Advent Calendar. They took £15 each and instead of opening the window on a daily treat for themselves they bought something for each day of Advent that they will give away. If Advent is truly about preparing for the coming of Christ then I can't think of a better way of getting ready. The gifts of each day are for those who will be sad or lonely, neglected or deprived this coming Christmas. And they are a reminder that it's not all about what we get, but more about what we can give. If you are preparing the way for Christ to come, then you'll do no better than remember that Christ is to be found on the very margins of life.
Learn more about Reverse Advent in this BBC article: bbc.co.uk/news/uk-42069381
A Prayer:
Lord Jesus Christ, born in a stable and with no real place to lay your head, we pray for those who, this Christmas, will be living their life on the margins. Remind us that that is where you are to be found and encourage us to reverse our Advent thinking – to give rather than to receive. Amen.