Daily Worship
Personal loss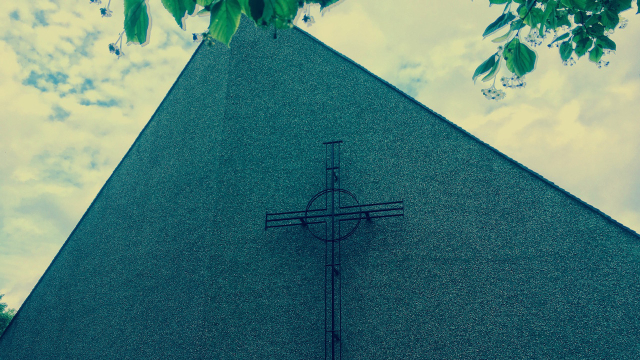 Genesis 42: 1-4, 29-38
1 When Jacob learned that there was grain in Egypt, he said to his sons, 'Why do you just keep looking at each other?' 2 He continued, 'I have heard that there is grain in Egypt. Go down there and buy some for us, so that we may live and not die.'
3 Then ten of Joseph's brothers went down to buy grain from Egypt. 4 But Jacob did not send Benjamin, Joseph's brother, with the others, because he was afraid that harm might come to him.
29 When they came to their father Jacob in the land of Canaan, they told him all that had happened to them. They said, 30 'The man who is lord over the land spoke harshly to us and treated us as though we were spying on the land. 31 But we said to him, "We are honest men; we are not spies. 32 We were twelve brothers, sons of one father. One is no more, and the youngest is now with our father in Canaan."
33 'Then the man who is lord over the land said to us, "This is how I will know whether you are honest men: leave one of your brothers here with me, and take food for your starving households and go. 34 But bring your youngest brother to me so I will know that you are not spies but honest men. Then I will give your brother back to you, and you can trade in the land."'
35 As they were emptying their sacks, there in each man's sack was his pouch of silver! When they and their father saw the money pouches, they were frightened. 36 Their father Jacob said to them, 'You have deprived me of my children. Joseph is no more and Simeon is no more, and now you want to take Benjamin. Everything is against me!'
37 Then Reuben said to his father, 'You may put both of my sons to death if I do not bring him back to you. Entrust him to my care, and I will bring him back.'
38 But Jacob said, 'My son will not go down there with you; his brother is dead and he is the only one left. If harm comes to him on the journey you are taking, you will bring my grey head down to the grave in sorrow.'
Yesterday we say how Jacob's journey from adolescence to parenthood could be a TV drama and this next part of the story has indeed been made into a blockbuster musical!
The drama continues, as the family debates its dire situation in a year of famine, and plans to go and buy corn in Egypt. The brothers get the corn, but with conditions, leaving a hostage, and bound to return with their youngest brother. This time they act in good faith and it seems that now it is Joseph who is deceiving them, playing them along, biding his time.
And all the while, Jacob is waiting, in anguish.
Abraham faced the sacrifice of Isaac. Rebecca sent Jacob away into exile. Jacob has already lost Joseph, perhaps Simeon also, now he is to send Benjamin to an unknown fate – and the lives of others depend on his acquiescence. His pain is personal, but it is entwined with his responsibility to his family and community, a situation of particular hazard.
Sometimes the prospect of loss, the uncertainty of the outcome of an action, can be as hard to bear as the loss itself once known. We know there is a happy ending coming in this story, but Jacob does not, and for all his past faults and failings, he is a pitiable figure. When, in the end, he has no choice, he finds courage to send the brothers away, and prays that God will have them mercifully treated.
"As for me, if I must lose my children, I must lose them."
What a cry of resignation, of pain, of self-abnegation after all his self-seeking.
God of comfort,
loss, even the prospect of loss,
can bring us into a very dark place.
We don't all live in high drama,
but loss is universal,
and sooner or later we all have to face it.
We may expect it,
and think we are prepared,
or it may come as a brutal shock –
but there is no way round it,
it has to be got through.
You have promised us
that you will never leave us,
but human parting is hard.
We know Jesus wept for his friend Lazarus,
and there is no dark place where he has not been before us.
Your light shines in the darkness,
and the darkness has never put it out.