Daily Worship
'Per fumum'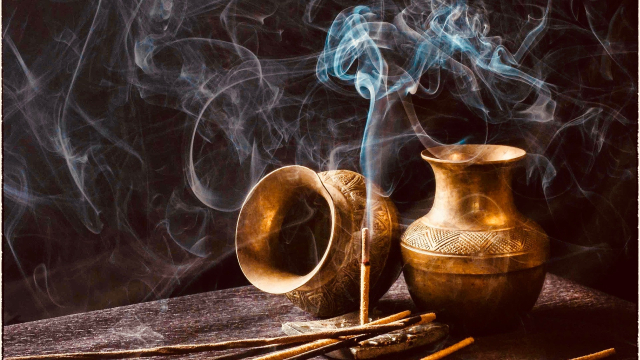 Ephesians 5: 1-2 (NIVUK)
1 Follow God's example, therefore, as dearly loved children 2 and live a life of love, just as Christ loved us and gave himself up for us as a fragrant offering and sacrifice to God.
'Fragrance' evokes a more pleasant sensation than 'odour', though both are part of the same sense of smell. There would be little success in selling Eau de Cologne if it was described as an odour! It is a 'fragrance'. A fragrance is something which is pleasing to the nostrils. Like any skilled trader, the perfumier will strive for perfection. How appropriate, then, to speak of an offering as 'fragrant'. An offering is something which we would wish to represent the best that we can give.
The word perfume is derived from the Latin per fumum, meaning 'by means of smoke.' In the Old Testament, God commanded the priests of Israel to continually burn aromatic incense, made from a blend of five exotic spices, on the golden altar inside the Holy of Holies. The perfumed smoke gave off a heavenly aroma. This fragrance, ascending naturally, would surely rise and be pleasing to the heart of the heavenly Father.
Jesus, who gave himself for us, is the perfect offering, pleasing and fragrant to the Lord. At his Baptism a voice came from heaven, "This is my Son, in whom my favour rests".
PRAYER:
Lord, may my prayers rise as fragrant incense, pleasing to you, and may my heart embrace the aroma of your peace. Amen.