Daily Worship -
Passing the baton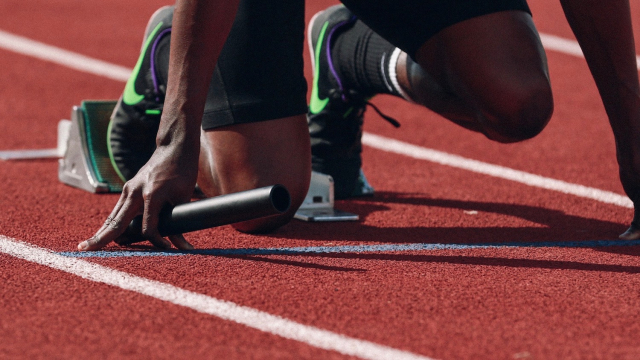 1 Kings 19: 15-16, 19-21 (NRSVA)
15 Then the Lord said to him, 'Go, return on your way to the wilderness of Damascus; when you arrive, you shall anoint Hazael as king over Aram. 16 Also you shall anoint Jehu son of Nimshi as king over Israel; and you shall anoint Elisha son of Shaphat of Abel-meholah as prophet in your place.

19 So he set out from there, and found Elisha son of Shaphat, who was ploughing. There were twelve yoke of oxen ahead of him, and he was with the twelfth. Elijah passed by him and threw his mantle over him. 20 He left the oxen, ran after Elijah, and said, 'Let me kiss my father and my mother, and then I will follow you.' Then Elijah said to him, 'Go back again; for what have I done to you?' 21 He returned from following him, took the yoke of oxen, and slaughtered them; using the equipment from the oxen, he boiled their flesh, and gave it to the people, and they ate. Then he set out and followed Elijah, and became his servant.
Today we are thinking again of Elijah and Elisha, in a 'flashback' to their first meeting. God's initial instruction gives a to-do list — not unexpected tasks for a prophet — anoint a couple of kings, oh and by the way, anoint your successor too. Coming after Elijah's 'last stand' against the prophets of Baal, his 'breakdown', and God passing by not in mighty winds or earthquake or fire but in a 'gentle whisper' or 'still small voice' — would it come as a relief or an unpleasant surprise to Elijah to think about his successor?
In the Church of Scotland tradition, the annually elected Moderator hasn't finished their first week in post before being called upon to start the process of selecting next year's Moderator!
Running can seem a very individual activity. However we never run alone. We receive coaching, or share participation — perhaps with a pacer alongside, or just for company. Or we have family and friends who support us. Relay teams 'handover' in the 4x100m or 4x400m relays, or longer distances. I recently ran the first 'leg' in a 4 person team covering the marathon distance in Edinburgh. My part done, I high-fived my teammate, but then had a few hours to wait at the finish before the team could celebrate together.
There is humility in recognising that when running for completion (and for charity) rather than a time: I ran my own speed — not necessarily at the pace of the others. Elisha began not by being 'the next big thing' but by being an attendant to Elijah; we are called to be faithful where we are, with what we are given.
Lord God,
Heavenly trainer,
Coach of life,
support team to many.
May I strike a balance
between recognising my call,
purpose,
and task you have for me;
and thinking that I'm the big cheese,
outstanding in my field,
the only faithful one.
Give me courage to see,
who might be my successor,
the runner of the next stage,
who I have to hand on to
and invest in —
training,
encouraging,
discipling,
so that when they're ready,
they move
from attendant
to inheritor of the mantle.
Amen.