Daily Worship
Opportunity knocks…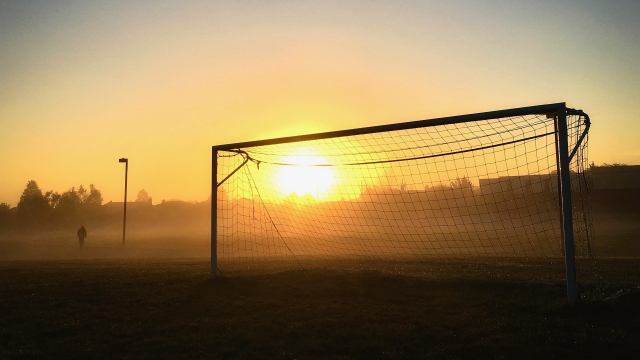 Luke 11: 5-13 (NRSVA)
5 And he said to them, 'Suppose one of you has a friend, and you go to him at midnight and say to him, "Friend, lend me three loaves of bread; 6 for a friend of mine has arrived, and I have nothing to set before him." 7 And he answers from within, "Do not bother me; the door has already been locked, and my children are with me in bed; I cannot get up and give you anything." 8 I tell you, even though he will not get up and give him anything because he is his friend, at least because of his persistence he will get up and give him whatever he needs.

9 'So I say to you, Ask, and it will be given to you; search, and you will find; knock, and the door will be opened for you. 10 For everyone who asks receives, and everyone who searches finds, and for everyone who knocks, the door will be opened. 11 Is there anyone among you who, if your child asks for a fish, will give a snake instead of a fish? 12 Or if the child asks for an egg, will give a scorpion? 13 If you then, who are evil, know how to give good gifts to your children, how much more will the heavenly Father give the Holy Spirit to those who ask him!'
At the start of my Summer break over these last two years, I have thoroughly enjoyed watching World Cup Football, where each nation's chosen few give their all in the hope of becoming the best team in the world.
As much as I enjoy watching football on the television, I am absolutely rubbish at football! As a father to two young children, I am often coerced into joining in the occasional game! Despite seeing opportunities to take a shot on goal during matches, being anxious about making a fool of oneself stops me from being bold enough to ask for the ball to be passed to me! The problem is, if every team member shared my anxiety, there would be no point in playing at all…
As Eugene Peterson wrote in 'The Message' for this passage, 'Be direct. Ask for what you need'. Whether we are part of a team or playing solo, Jesus calls us to embrace life; to run with it and go for goal! Let us not waste the multitude of God given opportunities we get in life to achieve our targets…

How often do we hear people in their senior years of life reflecting on their regrets? How often do we hear people say 'I wish I had been prepared to take more chances in my lifetime?' How often have we chosen not to seize opportunities to make a difference for ourselves, our communities, or the world that we live in for fear of messing it up? May we choose to follow the words of Joseph Scriven, whose wonderful hymn, 'What a Friend We Have in Jesus', reminds us to 'take it to the Lord in prayer'.

Friends, go for it! We have nothing to lose and all to gain…

Prayer:

God of daily opportunities,
Help us to be bold
Inspire us to take more risks
Guide us through our anxieties
Celebrate with us when we succeed
Comfort us when we make mistakes

But above all, Lord,
Challenge us to knock your door more…
Amen.