Daily Worship
Missing out on honey from the rock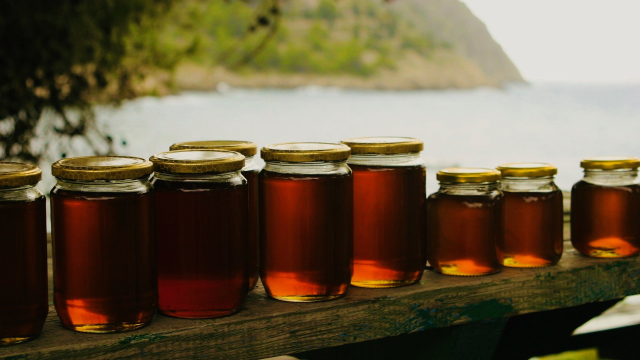 Psalm 81: 10-16 (NRSVA)
10 I am the Lord your God,
who brought you up out of the land of Egypt.
Open your mouth wide and I will fill it.

11 'But my people did not listen to my voice;
Israel would not submit to me.
12 So I gave them over to their stubborn hearts,
to follow their own counsels.
13 O that my people would listen to me,
that Israel would walk in my ways!
14 Then I would quickly subdue their enemies,
and turn my hand against their foes.
15 Those who hate the Lord would cringe before him,
and their doom would last for ever.
16 I would feed you with the finest of the wheat,
and with honey from the rock I would satisfy you.'
Grace-giver
You've given us a planet full of food
enough to feed everyone
and yet we would rather packet and parcel it
crisscrossing the globe
held bound in supply chains.
Overlooking, ignoring and mistaking the honey of the rock.
We have opened our mouths wide
but not for good wheat
and wild honey
but rather to shout commands of our own mastery
echoing back falsely.
You have generously scattered seeds far and wide — diversity and vitality —
bursts of nutrition and taste.
Despite the stockpiling, and mono-culturing, and polluting,
you still offer us an earth groaning with potential.
Help us Good Sower to work with you,
as partners in creation
using our gifted-ingenuity to feed the world
rather than appointing ourselves as little gods over the ground ourselves.
Help us to learn again to trust the land,
to get to know it better…
to go with the grain
and not against the grain.…
Help us to find the honey in the rock
the surprising sweetness
the unexpected just-in-time solutions.
Grace-giver
we need you.
Amen.