Daily Worship
Maybe Elvis is in the Shed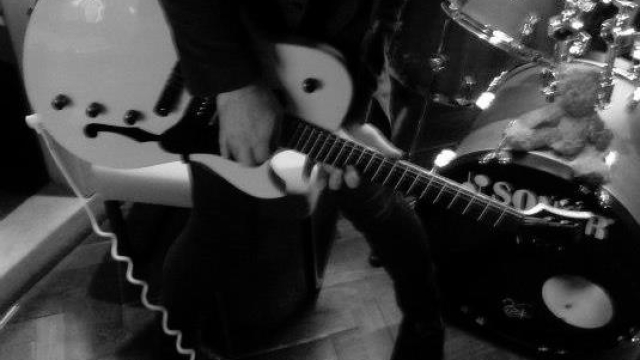 Philippians 4:4-8
"Rejoice in the Lord always. I will say it again: rejoice! Let your gentleness be evident to all. The Lord is near. Do not be anxious about anything, but in every situation, by prayer and petition, with thanksgiving, present your requests to God. And the peace of God, which transcends all understanding, will guard your hearts and minds in Christ Jesus. Finally, brothers and sisters, whatever is true, whatever is noble, whatever is right, whatever is pure, whatever is lovely, whatever is admirable - if anything is excellent or praiseworthy - think about such things."
My dad had a dilapidated shed at the bottom of the garden. It had been repurposed as some kind of office years earlier with a typewriter and various files and boxes of stationery. It was a mysterious place, overgrown, slowly being reclaimed by nature. He used to tell me that Elvis lived in this shed.
You see Presley didn't really die in 1977, instead he slipped away into secret retirement, writing his memoirs in a beat up shed in Ayrshire, keeping a low profile. You might think that was a weird choice for the American superstar, but it wouldn't have been the first time he'd been to that county. Did you know the only place Presley ever visited the UK was Prestwick Airport? We used to laugh at the pilgrims trekking out to Graceland to pay their respect, little did they know Elvis was living a quiet life on the west coast of Scotland, enjoying the sea breeze and the deep fried local cuisine.
Now of course it was nonsense. But it was our nonsense. And nonsense is underrated. Taking daft things seriously is a fantastic part of childhood. My dad and I would listen to a lot of radio and old records and whenever Elvis came on, one or other of us would nod to the garden and speculate as to what the old rock and roller was up to down there tinkering away in the shed.
Like Elvis, my dad is no longer with us, but the memories, the in-jokes, the love, is still here. The stories he told me, real and dreamed up, are still with me. Being a child, running around the Foothills at the start of the journey is a bittersweet place to be full of delight and terror and laughter and adventure.
This approach to life - not being numb or desensitised but embracing the twists and turns is one we would do well to revisit at the other Foothills we find on the journey - at the start of relationships, careers and all other kinds of endeavours. You don't have to put up with everything but you can't protect yourself from everything either. Not everything you feel is okay, but it is okay to feel. To cry. To learn. Journaling can be a helpful way of capturing these bittersweet moments of discovery.
Dear God,
Help us to keep the intensity of childhood
the vivid
the vibrant
the here
the now.
Amen.