Daily Worship
Loved into worship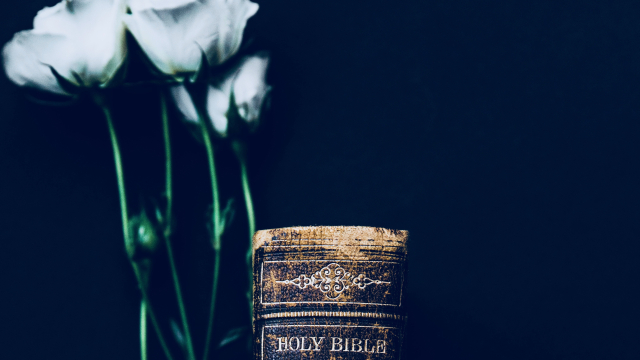 Isaiah 5: 1-7 (NRSV)
1 Let me sing for my beloved

my love-song concerning his vineyard:
My beloved had a vineyard
on a very fertile hill.
2 He dug it and cleared it of stones,
and planted it with choice vines;
he built a watchtower in the midst of it,
and hewed out a wine vat in it;
he expected it to yield grapes,
but it yielded wild grapes.

3 And now, inhabitants of Jerusalem
and people of Judah,
judge between me
and my vineyard.
4 What more was there to do for my vineyard
that I have not done in it?
When I expected it to yield grapes,
why did it yield wild grapes?

5 And now I will tell you
what I will do to my vineyard.
I will remove its hedge,
and it shall be devoured;
I will break down its wall,
and it shall be trampled down.
6 I will make it a waste;
it shall not be pruned or hoed,
and it shall be overgrown with briers and thorns;
I will also command the clouds
that they rain no rain upon it.

7 For the vineyard of the Lord of hosts
is the house of Israel,
and the people of Judah
are his pleasant planting;
he expected justice,
but saw bloodshed;
righteousness,
but heard a cry!
Beautiful as a bride on her wedding day. Hours of care matching every accessory to complement her dress. Months of makeup trials, hair arrangements. Anxious thoughts about how to get from home to the church without wrinkles or crushes on her dress. She is gifting her preparations and execution of them to her groom, all that she can do she has done. How will she be received by her groom?
PRAYER:
Father, Son and Holy Spirit,
passionate lover,
love song singer,
broken hearted mourner.
In love and for love you have done marvellous things.
Not only some things, but all that is needed.
Not done with a shoulder shrug,
you have laboured with energy, purpose, skill,
more than could be imagined or asked, nothing missing,
you have done it all.
When your hand reaches out to take hold of your making,
to take hold of our lives,
your hand collapses through the yeuch of rotten grapes,
the spoiled lives of worship—poor people.
Lover God,
may our rottenness call out your love.
Your love which will not let us go,
not even in our rejection and failure
will your love let us go.
Broken hearted God,
keep hold of us in your love.
Lover God,
your love song does not command worship,
your love song attracts worship.
Wordless gasps of wonder at the depth of your love,
cries of delight at the limitless passion of your love,
songs of joy resounding in the presence of your love.
Father, Son and Holy Spirit,
love us into the worship
of your love for us.