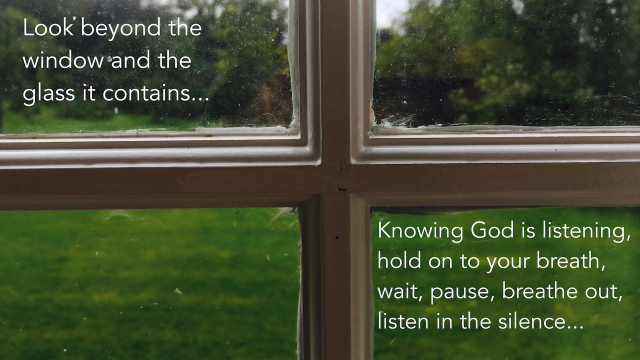 Look with expectation
In today's reading we are invited to look beyond ourselves and our own precarious situation. And to breathe in the peace of God. Perhaps like the psalmist you know that feeling of being undermined and underestimated. You long for someone to speak up for you and challenge those who ridicule you because of your faith and trust in God, or simply because you have chosen to be a servant leader. You long for peace to break out.
The words of the psalm suggest that God honours those who honour him. He is not above his servants but he is the one who serves his servants. In the presence of God we can encounter perfect peace.
Be patient, wait, look with expectation as a servant might look to a master they trust. God will not allow the arrogant to continue for ever. There is much we can learn in leadership from the life of a servant. Did Jesus not take the towel and wash his disciples' feet? Washing feet included listening and empathising and caring for the one who had weary and tired feet. Take time today to let Jesus draw close and wash your feet and bring hope and encouragement as you walk the journey of faith. Look to God for your help.
Take a moment
Breathe in
Breathe out
Lift your eyes from the present
Look beyond the window and the glass it contains
Look beyond, see the sky, find a new horizon
Expect
Believe
Act
Knowing God is listening
Hold on to your breath
Wait
Pause
Breathe out
Listen in the silence
Let God's mercy enfold you
Wait for five minutes in silence
Now rise from this place,
Glad you're called to service.
Psalm 123
1 To you I lift up my eyes,
O you who are enthroned in the heavens!
2 As the eyes of servants
look to the hand of their master,
as the eyes of a maid
to the hand of her mistress,
so our eyes look to the Lord our God,
until he has mercy upon us.
3 Have mercy upon us, O Lord, have mercy upon us,
for we have had more than enough of contempt.
4 Our soul has had more than its fill
of the scorn of those who are at ease,
of the contempt of the proud.