Daily Worship
Look to God, the highest rock of all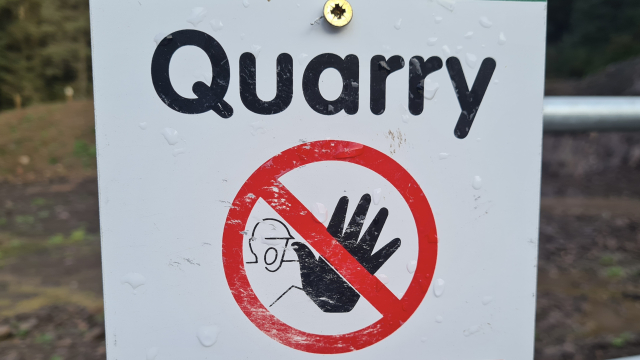 Listen to this daily worship
Psalm 61: 1-5 (NLT)
1 O God, listen to my cry!
Hear my prayer!
2 From the ends of the earth,
I cry to you for help when my heart is overwhelmed.
Lead me to the towering rock of safety,
3 for you are my safe refuge,
a fortress where my enemies cannot reach me.
4 Let me live forever in your sanctuary,
safe beneath the shelter of your wings!

5 For you have heard my vows, O God.
You have given me an inheritance reserved for those who fear your name.
We have a new theme! The First Stone. It refers to an encounter with a group of people, with one woman in particular, that Jesus had as he transformed stones from weapons of judgment into stories of forgiveness and grace. Elements of our faith which stand for eternity. Because God is the Eternal Rock and has been known and will be known as this through the ages. Thinking of ages, the Psalms were written ages ago!
Rocks and birds and hearts and sanctuary. What rich metaphors the Psalmist uses to create a tapestry of words which in turn paint a picture themselves. And in this passage we watch and listen as God is painted as listening, loving, stronger than any other or anything, safe, a generous giver, to name but a few! I guess this list should have a disclaimer that it is not exhaustive!
At their heart this artist knew being in the presence of God was a space that was safe.
It is as though God puts up a 'Keep Out' sign for the enemies — that and those who would destroy us.
God was faithful to David, this artist. And God remains faithful to us.
When we have thoughts that come and try to destroy us, or that feeling of being overwhelmed like David, we can come to God,
pause our thoughts
compare them against what God says about us,
let our hearts sing in worship to Jesus
and He puts up a 'Keep Out' sign around that safe place, the sanctuary, His quarry.
Prayer:
God you are my protector, Elohim Shomri, this is your Name.
I remember that you call me your child and I was made in your image. I remember that I am not a mistake for all my days are written in your book. I remember I am fearfully and wonderfully made and you rejoice over me with singing.
Here in this secret place with you, away from all others, I remember how you love me.
And here in your love, there is no fear.
As you were with David, so you are with me, Spirit, help me worship you with the freedom and trust that David had, for you are higher, mightier, more loving and holy than anything or anyone. You are the highest rock.
Father, these prayers are in Jesus' name, Amen.