Daily Worship
You could tell from the look on his face…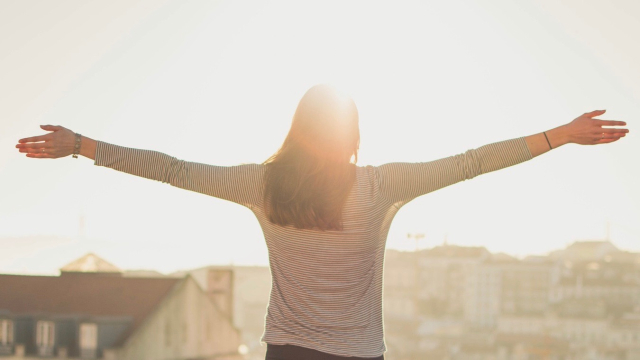 Exodus 34: 29-30
29 Moses came down from Mount Sinai. As he came down from the mountain with the two tablets of the covenant in his hand, Moses did not know that the skin of his face shone because he had been talking with God. 30 When Aaron and all the Israelites saw Moses, the skin of his face was shining, and they were afraid to come near him.
I have a t-shirt with the following words on it: "If you have good thoughts they will shine out of your face like sunbeams and you will always look lovely." Its a Roald Dahl Quote from The Twits. A book which I have to admit, I have never read. I couldn't get past the cover and this one time someone told me that Mr Twit gets food stuck in his beard and eats it later. I just couldn't hack it. So I found nicer books, some by Roald Dahl, which were easier to look at and easier to read.
In todays reading Moses' face is shining like sunbeams, literally, and the good thoughts that put the shine on him are memories of a conversation, one on one, with God. I can imagine why people found him so hard to look at, and no it has nothing to do with beards (even if they do have bits of manna in them). He just wasn't the same Moses all of a sudden. He was transformed by the interaction, he had been so close to the divine that it hurt to know others could not have this too.
Sometimes I meet people like this in my neighbourhood, in my church, in my family. They don't literally shine but I can promise you that something in their relationship with God and the way they carry that forward into the world is like sunbeams shining from their face. I simultaneously want to be close to them and want to stay away. I am jealous of their peace and their relationship with God but I can't resist getting closer because that relationship and the effect it has on a person and the lives of those around them is so compelling that it can hurt.
God of sunbeams and smiles,
We want to have a relationship with you but so many things get in the way.
Sometimes we are jealous of those who prioritise you in ways we cannot manage or imagine.
Transform us God into your friends and help us shine your light on the world around us.
Amen.
Lent Legacy 2021 Action
WEEK 1: Every day this week read Psalm 51. Each time you read it consider what words stand out for you on that day.