Daily Worship
Longing for God in community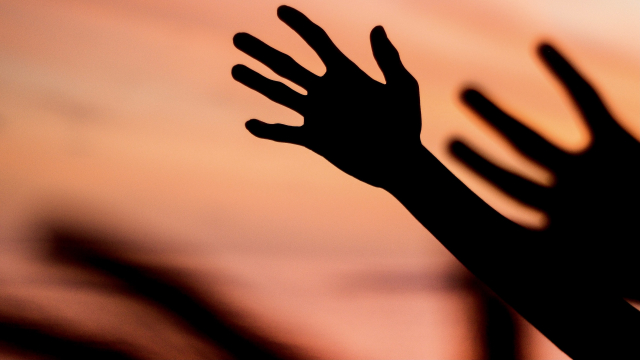 Psalm 84 (NIVUK)
1 How lovely is your dwelling-place,
Lord Almighty!
2 My soul yearns, even faints,
for the courts of the Lord;
my heart and my flesh cry out
for the living God.
3 Even the sparrow has found a home,
and the swallow a nest for herself,
where she may have her young –
a place near your altar,
Lord Almighty, my King and my God.
4 Blessed are those who dwell in your house;
they are ever praising you.

5 Blessed are those whose strength is in you,
whose hearts are set on pilgrimage.
6 As they pass through the Valley of Baka,
they make it a place of springs;
the autumn rains also cover it with pools.
7 They go from strength to strength,
till each appears before God in Zion.

8 Hear my prayer, Lord God Almighty;
listen to me, God of Jacob.
9 Look on our shield, O God;
look with favour on your anointed one.

10 Better is one day in your courts
than a thousand elsewhere;
I would rather be a doorkeeper in the house of my God
than dwell in the tents of the wicked.
11 For the Lord God is a sun and shield;
the Lord bestows favour and honour;
no good thing does he withhold
from those whose way of life is blameless.

12 Lord Almighty,
blessed is the one who trusts in you.
There is something palpable that can happen in public worship. Sometimes you feel you could touch the presence of the Almighty, or that the Almighty is touching you, Tears run down your cheek. Your heart beats faster. You know you're in a conversation with someone that you want to never end. These feelings can happen during a sermon, while singing a hymn, or when another is praying, or when scripture is being read. The Shekinah falls and the glory of the presence of God fills the sanctuary or the room and it is truly awesome. (Shekinah is a transliteration of 'dwelling' and speaks of the dwelling of God's presence.)
This is what the writer of Psalm 84 is recalling. As he reflects he finds his whole being coming alive to God. This is surely what we all long for in our public acts of devotion. To experience the presence of the Lord among us. When it doesn't happen we can feel disappointed and distanced from God and even the community. These feelings are common. This is what it may mean for us to wait upon the Lord. The longing and waiting is also part of our worship and devotion.
PRAYER:
Father, Son and Holy Spirit
Living in Community
Loving and patient in communion
Forgive our impatience
Oh God,
Our longing for communion
has become too long for us to bear
It has become a belonging
To a building
To a liturgy
To a theology
To a tribe
To a format
And we have lost the longing
We once had to belong to you
Come purifying fire, Spirit of God
Burn up this dross refine our lives
Reclaim the gold misused through pride
Reshape us for a holy purpose
And in our acts of social distancing
Teach us how to love one another
And rekindle our love for you