Daily Worship
Leaving Behind, Moving Towards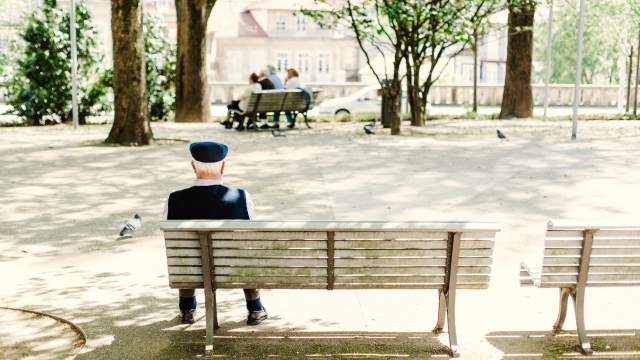 Genesis 12: 1-5 (NIVUK)
1 The Lord had said to Abram, 'Go from your country, your people and your father's household to the land I will show you.

2 'I will make you into a great nation,
and I will bless you;
I will make your name great,
and you will be a blessing.
3 I will bless those who bless you,
and whoever curses you I will curse;
and all peoples on earth
will be blessed through you.'

4 So Abram went, as the Lord had told him; and Lot went with him. Abram was seventy-five years old when he set out from Harran. 5 He took his wife Sarai, his nephew Lot, all the possessions they had accumulated and the people they had acquired in Harran, and they set out for the land of Canaan, and they arrived there.
There are many people who have followed an impulse to go on a journey. Raynor Winn's best selling book 'The Salt Road' tells the story of a devastating period in her life when her husband was diagnosed as terminally ill and they lost their home and livelihood. Without much experience of what has become known as 'wild living' they decided to walk the South West Coastal Path from Somerset to Dorset, a distance of 630 miles.
It was a demanding journey at many different levels but ultimately transformative. They experienced personal renewal with new perspectives on life's priorities and new hope for the future.
Abraham was not following some vague impulse when he set out on his journey. He was undoubtedly part of a culture where there were many gods but he had an encounter with One who was the God above all others. He then followed the voice of this God when He called. He left the nation of his birth to be the founder of a new nation, a community which would be God's representative on the earth. Whatever his former priorities Abraham now had a new purpose.
And it happened when he was 75 years of age. Paul Simon has a song which has 'old friends' sitting on a park bench like 'book ends', reflecting on how 'terribly strange to be seventy'. Abraham's call speaks to all those, whatever their age, who feel that their future can only be on the park bench. The God of Abraham, the God who was to be ultimately revealed in Jesus, is constantly seeking to renew the earth. He is calling men and women to engage in tasks which will reveal the Kingdom of Heaven in our midst.
Bartimaeus (from our key reading in the month from Mark 10: 46-52) was not just left with a powerful experience to hug to himself for the rest of his life. Sight restored he 'followed Jesus along the road.'
PRAYER:
Lord Jesus,
Make us sensitive to Your call and give us grace to place no obstacle in the way of changes that will place us more firmly in Your purpose; changes in priorities or aspirations or perspective, however demanding that might be, so that our journey of life may be more faithful. Amen.