Daily Worship
Jesus wept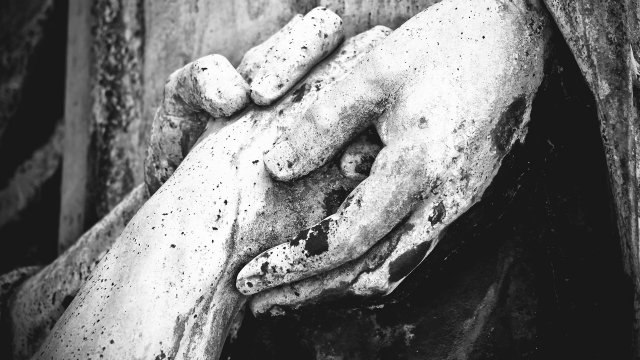 John 11: 32-37 (NIVUK)
32 When Mary reached the place where Jesus was and saw him, she fell at his feet and said, 'Lord, if you had been here, my brother would not have died.'

33 When Jesus saw her weeping, and the Jews who had come along with her also weeping, he was deeply moved in spirit and troubled. 34 'Where have you laid him?' he asked.

'Come and see, Lord,' they replied.

35 Jesus wept.

36 Then the Jews said, 'See how he loved him!'

37 But some of them said, 'Could not he who opened the eyes of the blind man have kept this man from dying?'
The shortest and most honest verse in Scripture.
'Jesus wept.'
The Saviour of the World burst into tears in front of the people around him.
Why?
Was it the pain of knowing that his friend was lying dead in a tomb and that he stood between death and life?
Was it the pain of everyone around him?
Was it the pain of knowing what was now imminent for Jesus himself?
Was it all getting too much in that moment?
I like to think that if Jesus can cry in an overwhelming moment, we can feel able to do likewise…
Jesus knew that all would be well, but he never said that it would be easy. And in those difficult times, tears can sometimes be well and truly in order.
Jesus wept. And so can we.
Let us pray…
Lord Jesus,
Thank you for allowing yourself to be vulnerable in the sight of others.
Thank you for showing that weeping can be a holy act.
Thank you for assuring us that resurrection follows the tears we shed.
We pray for all who weep day and night.
Help us to feel able to let out our feelings when we are struggling.
We pray for all who weep privately through choice
or because of the isolation many experience at this time across our world.
Hold them and comfort them.
Dry their eyes and warm their hearts.
We pray for all who weep as they mourn the loss of loved ones.
May you be with all who are unable to be with others
for the funeral at a family member or friend at this time.
Hold them and assure them that you are with them…
So be it.
Amen.
Lent Legacy 2021 Action
Take a little while simply to 'be' in the presence of God. You don't need to do or say anything, simply take a moment of quiet.