Daily Worship
As iron sharpens iron…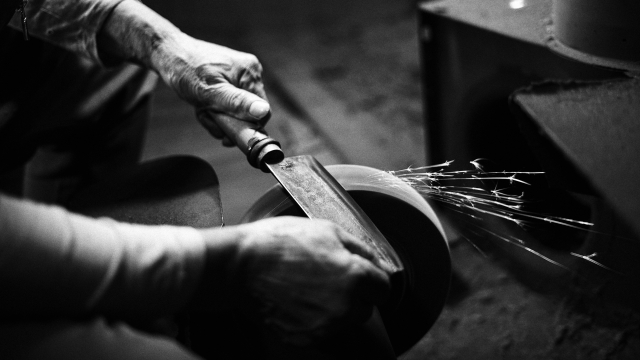 Proverbs 27:17 (NRSV)
17 Iron sharpens iron,
and one person sharpens the wits of another.
Are we sharpening one another? Well, hopefully the answer is yes but I wonder whether we get the double-edged nature of this proverb. It starts off sounding like sharpening knives or swords. An image of war: 'Come on everyone, let's get ready to fight.' But then it turns to sharpening wits. Are you ready to engage with your mind rather than with your fists! Are you ready to sharpen up your loving not your hating? Are you ready to sharpen up your engagement not your disengagement?
In a world where hate seems to be more and more prevalent, we are called to a counter-culture of love. Jesus doesn't say that we'll be known by our devastating take-down of someone who disagrees with us. He says we'll be known by our love for one another. If that's the case then we need to be sharpening up our words of love, our pastoral care, our acts of compassion. We need to be loving more and urging each other on to love, love, love. All you need is love. Love is everywhere. When was the last time you encouraged someone to show their love to someone else in the church? How could we do that today? Let's be people who love loving and are known for our love for one another.
PRAYER:
What have you required of us, God? Micah asked that question. What was your reply again? Oh yes, act justly, love loving, walk humbly with God. You want us to love others but actually to love doing that – to feel it's the best thing in the world. I'm not so sure I'm very good at that. I often don't love my brothers and sisters in faith. Forgive me. Help me to be more loving, help me to encourage others to love more. Help us, the Church, together to sharpen iron with iron and to be known for our love for another.