Daily Worship -
Inheritance – A New Hope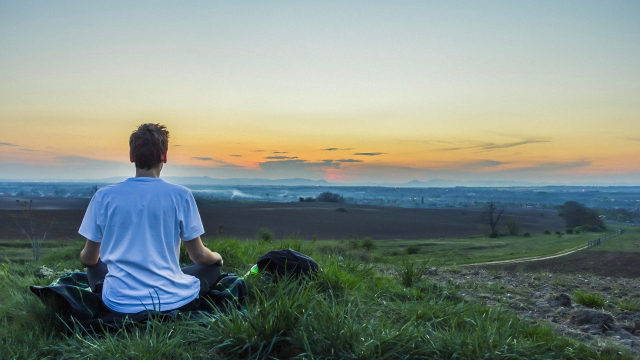 Zechariah 8:1-13 (NIVUK)
1 The word of the Lord Almighty came to me.

2 This is what the Lord Almighty says: 'I am very jealous for Zion; I am burning with jealousy for her.'

3 This is what the Lord says: 'I will return to Zion and dwell in Jerusalem. Then Jerusalem will be called the Faithful City, and the mountain of the Lord Almighty will be called the Holy Mountain.'

4 This is what the Lord Almighty says: 'Once again men and women of ripe old age will sit in the streets of Jerusalem, each of them with cane in hand because of their age. 5 The city streets will be filled with boys and girls playing there.'

6 This is what the Lord Almighty says: 'It may seem marvellous to the remnant of this people at that time, but will it seem marvellous to me?' declares the LordAlmighty.

7 This is what the Lord Almighty says: 'I will save my people from the countries of the east and the west. 8 I will bring them back to live in Jerusalem; they will be my people, and I will be faithful and righteous to them as their God.'

9 This is what the Lord Almighty says: 'Now hear these words, "Let your hands be strong so that the temple may be built." This is also what the prophets said who were present when the foundation was laid for the house of the Lord Almighty. 10 Before that time there were no wages for people or hire for animals. No one could go about their business safely because of their enemies, since I had turned everyone against their neighbour. 11 But now I will not deal with the remnant of this people as I did in the past,' declares the Lord Almighty.

12 'The seed will grow well, the vine will yield its fruit, the ground will produce its crops, and the heavens will drop their dew. I will give all these things as an inheritance to the remnant of this people. 13 Just as you, Judah and Israel, have been a curse among the nations, so I will save you, and you will be a blessing. Do not be afraid, but let your hands be strong.'
Star Wars IV – A New Hope came out in 1977 and I can still remember being sat in the cinema in Glasgow watching it with my pals. It was so exciting, new and different. It was a story of inheritance of Luke and Princess Leia and their father Darth Vader. A similar spiritual inheritance story was told through the ministry of the 'Force' being laid upon Luke in apostolic succession through the Jedi Knights and Obi Wan Kenobi. It is hopeful in that the evil empire of darkness is now starting to be challenged by the 'rebel alliance' offering hope for the galaxy. It is a battle fought out on a physical and spiritual battlefield. You would not mess with wee Yoda! The story was incredibly popular ultimately because we understand the theme in our own lives. Suffering, evil and yet joy and hope. Crucifixion and resurrection, broken and healed.
In our passage this morning after dark times of captivity the people of God are promised wonderful times by God when they return to Jerusalem. The images are of a beautiful society. We are called as Christians to be the equivalent of Jedi Knights led by Jesus and strengthened for the battle by His force with us. The aim is to help create that beautiful society on earth and to look forward to a time when it will come — maranatha ("Come, Lord").
Abba Father, strengthen us by your Spirit that we might be a force for good in our family and community so helping to shape it into a beautiful place to live. This is our inheritance. We make this prayer in the name of the resurrected One. Amen.