Daily Worship -
Our incredible benefactor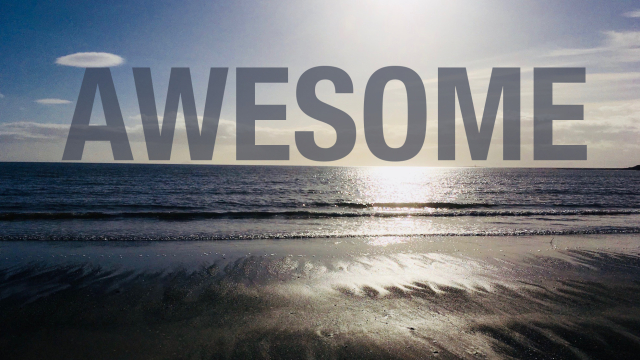 Jeremiah 23: 1-6 (GNT)
1 How terrible will be the Lord39;s judgment on those rulers who destroy and scatter his people! 2 This is what the Lord, the God of Israel, says about the rulers who were supposed to take care of his people: "You have not taken care of my people; you have scattered them and driven them away. Now I am going to punish you for the evil you have done. 3 I will gather the rest of my people from the countries where I have scattered them, and I will bring them back to their homeland. They will have many children and increase in number. 4 I will appoint rulers to take care of them. My people will no longer be afraid or terrified, and I will not punish them again. I, the Lord, have spoken."

5 The Lord says, "The time is coming when I will choose as king a righteous descendant of David. That king will rule wisely and do what is right and just throughout the land. 6 When he is king, the people of Judah will be safe, and the people of Israel will live in peace. He will be called 'The Lord Our Salvation.'
Awesome.
When I was asked to write this series of prayers, I looked at the brief, and noted that my week starts on Christ the King Sunday. The first word that came to mind, very strongly, was 'awesome'.
Later that day I read the Daily Worship – and there was 'awesome' again, twice.
Awesome, eh?
Is that just a flippant comment? — or was it really an awesome 'coincidence'?
The word is certainly suffering from overuse and trivialisation, but in the context of what God has done and is doing, it can regain its full force. Especially on the Feast of Christ the King.
How weak and puny our human leaders look, for all their posturing and bluster.
Jeremiah paints a portrait of some disastrous rulers, who have divided and
scattered the people.
Don't put your trust in human leaders, says the Psalmist.
King Cnut tries to show his fawning courtiers that even a King cannot turn back
the tide.
'Human pride and earthly glory,
sword and crown betray God's trust'
says a hymn from about 100 years ago, based on one from the 17th century.
Not much changes, it would seem. Whom can we trust?
Loving God,
our help comes from you,
you who have given us the greatest of all gifts.
John Newton's hymn calls Jesus
'my Shepherd, Husband, Friend,
my Prophet, Priest and King,
my Lord, my Life, my Way, my End . . .'
Everything and everybody we could ever need.
Christ the King,
awesome ruler,
Your Kingdom come.