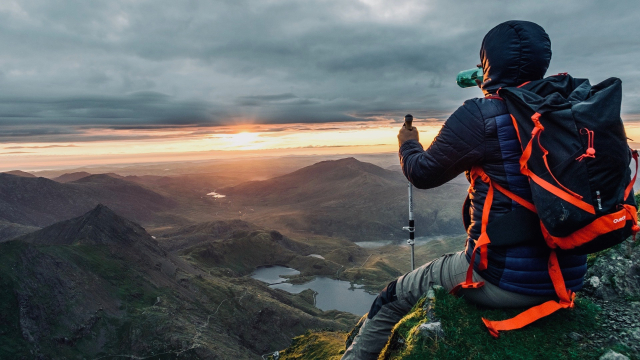 In His Strength
Sometimes, when our energy is spent in giving of ourselves, we want to just go away and hide. But life is not like that. We still have to face up to our responsibilities. The Psalm writer, at a time of personal frustration and disappointment, remembers that God is already his helper. God has seen him through other times of difficulty, and he knows God will see him through this time as well. As he remembers, he looks forward to better days.
Sometimes our troubles deafen our ears to the quiet confidence of faith. Then we must remember that God has come with us this far, recognise that He walks with us still, and rest in the sure hope of His continuing goodness and deliverance.
Lord, even when my heart feels broken, and my spirit crushed,
You are near.
When my soul faints,
You are my rescuer.
Your Word is my hope.
It comforts me and revives me.
I am weak,
but You are strong.
I trust You to bless me with all the spiritual resources that I need,
for I know that You love me
and delight in me.
Thank you, Lord,
for the strength of Your love.
Amen.
Psalm 54
1 Save me, O God, by your name,
and vindicate me by your might.
2 Hear my prayer, O God;
give ear to the words of my mouth.
3 For the insolent have risen against me,
the ruthless seek my life;
they do not set God before them.Selah
4 But surely, God is my helper;
the Lord is the upholder of my life.
5 He will repay my enemies for their evil.
In your faithfulness, put an end to them.
6 With a freewill-offering I will sacrifice to you;
I will give thanks to your name, O Lord, for it is good.
7 For he has delivered me from every trouble,
and my eye has looked in triumph on my enemies.