Daily Worship
Man of the World/Man for the world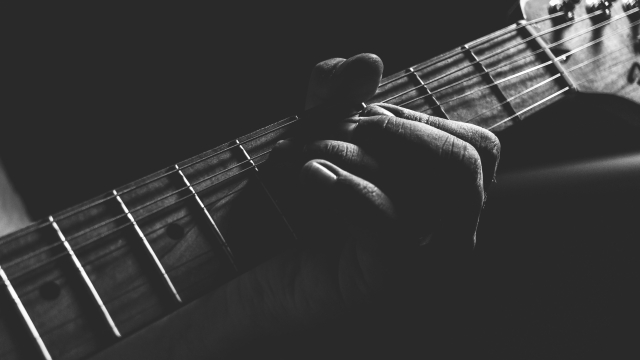 Listen to this daily worship
Isaiah 53: 4-9 (NRSVA)
4

Surely he has borne our infirmities
and carried our diseases;
yet we accounted him stricken,
struck down by God, and afflicted.

5

But he was wounded for our transgressions,
crushed for our iniquities;
upon him was the punishment that made us whole,
and by his bruises we are healed.

6

All we like sheep have gone astray;
we have all turned to our own way,
and the Lord has laid on him
the iniquity of us all.

7

He was oppressed, and he was afflicted,
yet he did not open his mouth;
like a lamb that is led to the slaughter,
and like a sheep that before its shearers is silent,
so he did not open his mouth.

8

By a perversion of justice he was taken away.
Who could have imagined his future?
For he was cut off from the land of the living,
stricken for the transgression of my people.

9

They made his grave with the wicked
and his tomb with the rich,
although he had done no violence,
and there was no deceit in his mouth.
"I don't say that I'm a good man, but I would be if I could." (from Peter Green's song 'Man of the World', while part of an early incarnation of Fleetwood Mac).
The understatement, the self-deprecating humour, the self-pitying — this lyric is so incredibly, irrevocably human! In a few words it gives us a picture of a flawed man, self-aware to some extent, but not without a sense of pride.
It's also a brilliant cop out.
It's a shrug at circumstance — okay I'll concede I'm not good, but if things were different, then sure I'd be good. I think it's so human because we all feel like that sometimes, that there are things that pressure or limit our goodness, our capacity to care, to do the right thing. Life is full of bad choices, compromises, and trade offs. With or without an electric guitar, I reckon we have all said at some point to the world, 'That's the best I can do — I would be better but I can't.'
The nonchalant 'I would if I could', hides the much harder question of 'if I could… would I'? If I could be a good man, would I actually take the opportunity? Because if being a good man is impossible then it's easy to say that I would be good if circumstances were different. But if you could be a good man, would you? It's a much harder prospect. History is full of examples of people who had the opportunity to be good men and didn't take it.
Jesus, foreshadowed in our reading, is a good man. Jesus's life on earth, born in a wee byre, was a promise of goodness in a wee bed of straw. Jesus's life resounds through the years, "I'm a good man, I will be, because I can be."
When we are clutching at straws,
or worried we've drawn the short straw,
or are thinking that this could be the straw that broke the camel's back,
Jesus speaks to us with a voice that knows sorrow.
That knows rejection.
That knows unfairness.
That knows goodness
that knows redemption
that knows hope
that knows
that the last straw
is love.
Prayer:
Shelter us
love us
nurture goodness within us.
Amen.