Daily Worship
Honesty, hiding place and hope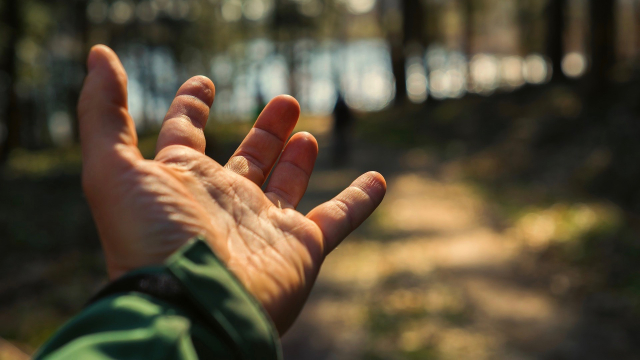 Psalm 71: 1-6
1 In you, O Lord, I take refuge;
let me never be put to shame.
2 In your righteousness deliver me and rescue me;
incline your ear to me and save me.
3 Be to me a rock of refuge,
a strong fortress, to save me,
for you are my rock and my fortress.

4 Rescue me, O my God, from the hand of the wicked,
from the grasp of the unjust and cruel.
5 For you, O Lord, are my hope,
my trust, O Lord, from my youth.
6 Upon you I have leaned from my birth;
it was you who took me from my mother's womb.
My praise is continually of you.
Honesty, verse 1: The friendship we enjoy with God means that we can be honest without fear of shame. Honest about our fear and our egotistical living, honest about our doubts, our desires and our dreaming. This honesty is essential for integrity in friendship, and because of the Love required to maintain honesty, God invites and welcomes us to take refuge in Him.
Hiding Place, verses 2, 3 and 4: Our refuge in God depends upon God's righteousness not ours and so we are able to stand firm in Him, our "strong fortress… our rock." God's friendship is never about making us feel small and always about welcoming us home.
Hope, verse 5: When folks walk away from us, and offer excuses for their unwillingness to pursue us, call to mind that God will never abandon the ones He has birthed from the wombs of His beloved daughters. Hallelujah!
Prayer
Holy God, give us courage to trust that Your love is great enough to receive our honesty. Give us courage to lean on You when we are tired going it alone and remind us that You, Who have given us life, are also the Author of all hope. Amen.