Daily Worship
He is calling you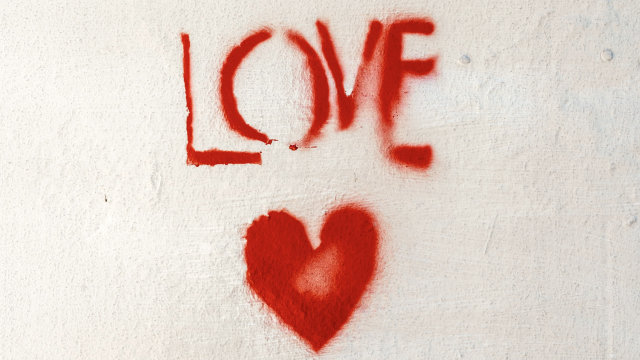 Romans 8: 28-39 (NRSVA)
28 We know that all things work together for good for those who love God, who are called according to his purpose. 29 For those whom he foreknew he also predestined to be conformed to the image of his Son, in order that he might be the firstborn within a large family. 30 And those whom he predestined he also called; and those whom he called he also justified; and those whom he justified he also glorified.

God's Love in Christ Jesus

31 What then are we to say about these things? If God is for us, who is against us? 32 He who did not withhold his own Son, but gave him up for all of us, will he not with him also give us everything else? 33 Who will bring any charge against God's elect? It is God who justifies. 34 Who is to condemn? It is Christ Jesus, who died, yes, who was raised, who is at the right hand of God, who indeed intercedes for us. 35 Who will separate us from the love of Christ? Will hardship, or distress, or persecution, or famine, or nakedness, or peril, or sword? 36 As it is written,

'For your sake we are being killed all day long;
we are accounted as sheep to be slaughtered.'

37 No, in all these things we are more than conquerors through him who loved us. 38 For I am convinced that neither death, nor life, nor angels, nor rulers, nor things present, nor things to come, nor powers, 39 nor height, nor depth, nor anything else in all creation, will be able to separate us from the love of God in Christ Jesus our Lord.
The opposite of love is fear.
This immense passage of scripture tells us clearly that when we respond to Christ's calling there will be nothing "in all of creation," that will stop the flow of love between God and us. The only thing that will stop that flow is fear… our fear.
When we respond to His call, we must take heart, we must have courage because there will be much that comes alongside us that will cause us to make decisions and choices from the fearful place rather than the place of unconditional love.
Everybody is afraid of something – most are afraid of many things! Had Bartimaeus huddled into his cloak, afraid of what folk might say, afraid of 'getting it wrong', and continued begging for alms by the roadside, he would have missed being healed, missed out on following Jesus to Jerusalem and into all the world, missed out on living in the adoring gaze of God.
Leaving our comfort zones is never easy but living in fear is worse! Take heart, He is calling you, maybe not into a leadership position but always into a deeper, richer, fuller relationship with the Divine.
PRAYER:
O God Whose love cannot be shaken, thank You for holding us in Your embrace. Thank You for calling us to Yourself, to walk in love with You daily. Give us eyes to see how high and deep Your love is and help us to live in that love rather than fear. Amen.