Daily Worship
Great is the mystery of faith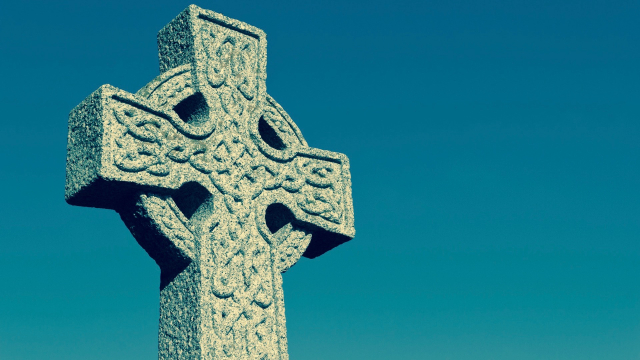 1 Thessalonians 4: 13-18
13 But we do not want you to be uninformed, brothers and sisters, about those who have died, so that you may not grieve as others do who have no hope. 14 For since we believe that Jesus died and rose again, even so, through Jesus, God will bring with him those who have died. 15 For this we declare to you by the word of the Lord, that we who are alive, who are left until the coming of the Lord, will by no means precede those who have died. 16 For the Lord himself, with a cry of command, with the archangel's call and with the sound of God's trumpet, will descend from heaven, and the dead in Christ will rise first. 17 Then we who are alive, who are left, will be caught up in the clouds together with them to meet the Lord in the air; and so we will be with the Lord for ever. 18 Therefore encourage one another with these words.
Conducting funerals is a new experience for me. In a busy semi-urban parish and during the winter months, there are naturally a fair number of them. One of the things I'm learning fast is that no two funerals are the same, and why should they be? Those who have died, and those who love and mourn them, have decidedly different ideas about life and death and how each should be celebrated.
As today, many in New Testament times considered death to be the end. The epitaph,
"I was not, I became, I am not, I care not" (Epicurus) was frequently carved on the gravestones of the Roman Empire and is once again popular at humanist funerals.
In contrast, I have found this prayer of Christian commendation to be a real support to those conducting funerals and those mourning a loved one:
God our creator and redeemer,
By your power Christ conquered death
And entered into glory.
Confident of his victory
And claiming his promises
We entrust (name) to your mercy
In the name of Jesus Christ our Lord,
Who died and is alive
And reigns with you,
Now and forever, Amen.
(Common Worship, Pastoral Services)
The letter to believers in Thessalonica focuses on the Christian hope with an intention to encourage. Many had been expecting Jesus to return within their lifetimes. Paul explains what he believes will happen and affirms that they, and we, are not those without hope, not just at the time of our death, but also when Jesus shall come again. In death as in life, we are in Christ, and we shall rise with him.
Great is the mystery of faith: Christ has died; Christ is risen; Christ will come again.
Lord Jesus,
Thank you for fullness of life,
For hope in death,
And for eternity with you, Amen.