Daily Worship -
The Golden Rule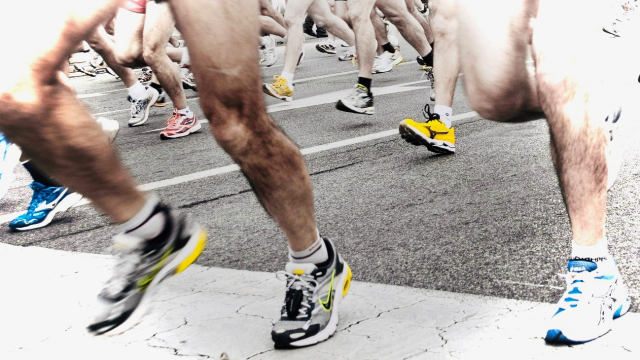 Matthew 7: 12 (NIVUK)
12 So in everything, do to others what you would have them do to you, for this sums up the Law and the Prophets.
What's more important than winning? Some say "Nothing!" But, is your character not more important? "What's your net gain if you win all there is to win in the world and lose your soul, in the process?" warns Jesus in Matthew 16:26. Longer lasting than a lifetime's money and medals is your character and soul — the person you are inside.
Spanish athlete Iván Fernández Anaya could've won a cross-country race by overtaking Kenyan Abel Mutai. In the finishing straight, Fernandez was well behind the Kenyan runner, certain to finish second. Suddenly the Kenyan pulled up 10 meters before the finish line, thinking he'd already won the race.
What would you do? The rules allowed Anaya to take first prize even though he didn't necessarily deserve it. But, rather than roaring past to win the race, Fernández nudged the Kenyan towards victory, later saying, "He was the rightful winner. He created a gap I couldn't close, if he hadn't made a mistake; I didn't deserve to win it. I did what I had to do. He was the rightful winner. As soon as I saw he was stopping, I knew I wasn't going to pass him."
Wow! I'd like to think I'd do the same, but I'm not sure, such is my competitiveness. The World has difficulty understanding such selfless behaviour. Indeed, Anaya's coach, Martin Fiz, had mixed feelings, saying: "The gesture made him a better person but not a better athlete. He wasted an occasion. Winning always makes you more of an athlete. You have to go out to win."
What's more important to you? Achievements, or what Jesus achieved for you through his death and resurrection? What's more important? Victory on the field, or Victory within?
Fount of Forgiveness,
Carver of Character,
Lover of my Soul: Forgive me for how self centred
and preoccupied with my nearest and dearest, I can be.
Teach me to look out for the interests and needs
of those I easily ignore, shun or look down upon.
Stretch the capacity of my soul
to love someone today,
who needs help, healing, encouragement.
Amen.