Daily Worship -
God's Word - our byword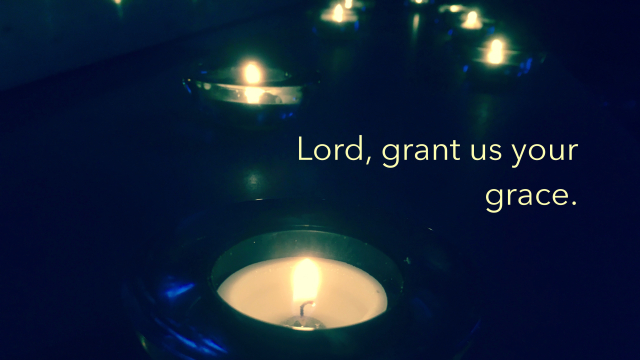 Psalm 1: 1-6
1 Happy are those
who do not follow the advice of the wicked,
or take the path that sinners tread,
or sit in the seat of scoffers;
2 but their delight is in the law of the Lord,
and on his law they meditate day and night.
3 They are like trees
planted by streams of water,
which yield their fruit in its season,
and their leaves do not wither.
In all that they do, they prosper.

4 The wicked are not so,
but are like chaff that the wind drives away.
5 Therefore the wicked will not stand in the judgement,
nor sinners in the congregation of the righteous;
6 for the Lord watches over the way of the righteous,
but the way of the wicked will perish.
This psalm often inspires in me the old song 'Trust and obey, for there's no other way to be happy in Jesus, but to trust and obey.' The psalmist did not have the blessing of Jesus' life to reflect on: whereas when we look to him, we are given the model for the life portrayed in Psalm 1.
We see that Jesus knows his scriptures and applies them to everyday living; he takes himself off to pray, and whoever needs his healing touch, he is there for them. He gives people a second chance and he often finds himself in the company of the outcast. And he did not do it in his own strength but through his close relationship with his Father in heaven.
John says it poetically in his parable of the Vine:
4 "Live in me. Make your home in me just as I do in you. In the same way that a branch can't bear grapes by itself but only by being joined to the vine, you can't bear fruit unless you are joined with me.
5-8 "I am the Vine, you are the branches. When you're joined with me and I with you, the relation intimate and organic, the harvest is sure to be abundant. Separated, you can't produce a thing. Anyone who separates from me is deadwood, gathered up and thrown on the bonfire. But if you make yourselves at home with me and my words are at home in you, you can be sure that whatever you ask will be listened to and acted upon. This is how my Father shows who he is—when you produce grapes, when you mature as my disciples.
(The Message - John 15: 4-8)

Lord, we need grace, which comes from being joined to you
We know that grace depends on your strength, not ours.
Too often Lord in our enthusiasm, we rely on the law,
but we need Your grace to live it.
Separated, we can't produce a thing,
'Without you we can do nothing.'
Lord, grant us your grace.