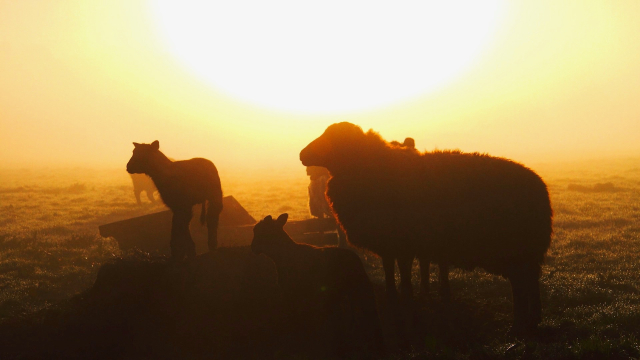 When Glory Is Terrifying
I think too often we have allowed the images of Victorian and Edwardian Christmas cards to dominate how we receive the story of Christmas. Too much focus is placed on the sanitised stable, the star, the wisemen and the humble shepherds. All of these images have their place in the story, but we need to ask what images speak most to people of our day and age?
Let's begin to talk more about the glory that was encountered that first Christmas morning by those first believers. This was an age of great cruelty and oppression. The Roman military machine dominated the known world. Yet these simple shepherds encountered a glory greater than any political system. They encountered the mystery of God's amazing plan of redemption and it changed everything.
It's the glory that is important and we miss it out, because our minds can't grasp the significance of God's son touching earth. When God's glory is revealed we humans are terrified and afraid but also reassured and blessed. Perhaps it would be no bad thing to be terrified in the presence of God. One thing is for certain Christmas Day would take on a new significance. We would never be the same again. Terrified to be transformed? Now is that not a glorious thought this Christmas morning! Merry Christmas.
Don't look now but there is an angel behind you!
O God,
Your Glory outshines the Sun
Your plans of redemption
Beyond our wildest dreams
Yet we still think in one dimension
We only see a cardboard Christmas story
Posting cards and e-cards
Giving gifts to our friends
And ourselves
Filling our stomachs with food we don't need
Frantically wrapping another last minute gift
No time left to see the glory
No way willing to be terrified
Never mind being transformed
As for Angels
We wouldn't recognise them
Even if they appeared at this moment
We'd write them off as another piece of advanced technology
A hologram the kids got for Christmas
Almighty eternal Father
Lift our heads from our computers
Lift our hearts above the wealth of our ambitions
Lift our eyes to see your glory
Terrify us with your awesome presence
Then transform us into
Your faithful children
'Shining in the light of your glory'
Luke 2: 9
9 Then an angel of the Lord stood before them, and the glory of the Lord shone around them, and they were terrified.