Daily Worship
Footsteps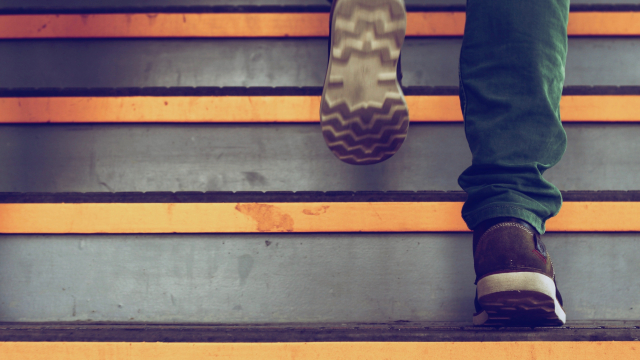 Ephesians 5: 1-2
1 Therefore be imitators of God, as beloved children, 2 and live in love, as Christ loved us and gave himself up for us, a fragrant offering and sacrifice to God.
Ancient peoples put images of their gods in their temples. For Jews and Christians, the only image of God is the human being, the man, the woman, the child made in the likeness of God. The only copy of the divine is parked in my skin and yours. Is it a good copy? Is it becoming a better copy?
C.S. Lewis used to say, you can't compare people, because we all start at different places. What matters is the direction we are facing, towards God or away from God. When we follow the Lord, we walk in his footsteps, and we find they fit — but imagine trying to walk the wrong way in another person's footsteps, every step would be reminding us we are going the wrong way — which is perhaps why so many today abandon the idea of footprints altogether, and see life as a meaningless temporary surface.
When Daniel Arap Moi was President of Kenya, his motto was 'nyayo', footsteps (he meant people to follow his own, of course). God in Christ has put his prints on the earth, and marked his love on the ground all the way to Calvary (and out the other side). But now he trusts us to keep those marks fresh.
PRAYER:
Lord, this week we have been quietly trying to follow you, to let you live out anew your life in us. This mystery is far beyond us, yet brought close by your Spirit. This mystery is too deep for us, yet you have put it in our hearts. This mystery is older than our universe, and will outlast all things. This mystery is you, Lord Christ, our lover, whom we worship with Father and Spirit, one God, blessed for ever, Amen.