Daily Worship
Create in me a clean heart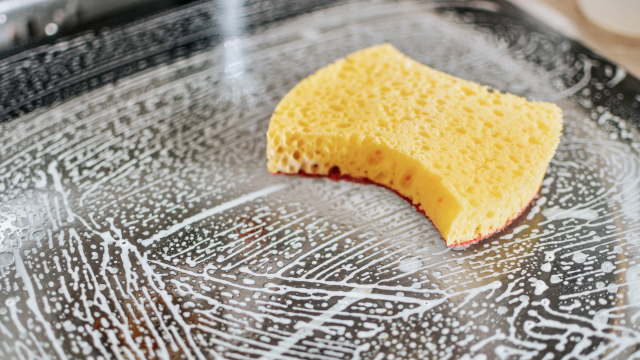 Psalm 51:10-19 (NIV)
10 Create in me a pure heart, O God,
and renew a steadfast spirit within me.
11 Do not cast me from your presence
or take your Holy Spirit from me.
12 Restore to me the joy of your salvation
and grant me a willing spirit, to sustain me.

13 Then I will teach transgressors your ways,
so that sinners will turn back to you.
14 Deliver me from the guilt of bloodshed, O God,
you who are God my Savior,
and my tongue will sing of your righteousness.
15 Open my lips, Lord,
and my mouth will declare your praise.
16 You do not delight in sacrifice, or I would bring it;
you do not take pleasure in burnt offerings.
17 My sacrifice, O God, is a broken spirit;
a broken and contrite heart
you, God, will not despise.

18 May it please you to prosper Zion,
to build up the walls of Jerusalem.
19 Then you will delight in the sacrifices of the righteous,
in burnt offerings offered whole;
then bulls will be offered on your altar.
Every Christian should have a problem with their sin. When you see the world through the eyes of God, sin, or more specifically — the wretched distance between Gods holiness and our humanity — is clear to see.

The human heart is a factory of deceit, John Calvin, would say, and that's why you see this plea with God, by King David, to restore his heart to a state of cleanliness

David's sin has led him to this contrite place, where he confesses the need for God to create a clean heart in him. Just as God created him in the beginning, so he acknowledges that God must create a new version of him now.

That, for all intents and purposes, is the root of repentance; which in turn is the product of God's mercy. We are entirely indebted to God's grace, both for our regeneration and our restoration when we sin.

God is only ever interested in growing you. He cleanses us and pardons us not only for our sake, but also because he knows that our cleanliness will have an impact on the world.

You call for mercy, you are cleaned and restored and regenerated, and you are able to function as the hands and feet of Christ in the world. That's how God always intends us to grow, starting from the mustard seed of mercy.
PRAYER:
Lord,
I'm not clean right now.
I have chosen to walk the other way
I have chosen to ignore.
But now, help me as I choose mercy
Create in me a Clean heart
Purify it by faith
Keep it from going astray
so that from it
springs of life might flow

Amen.