Daily Worship
When you can't feel your soul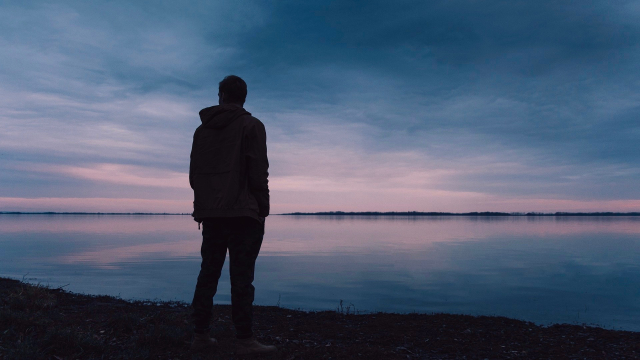 2 Samuel 18: 5-9, 15, 31-33
5 The king gave orders to Joab and Abishai and Ittai, saying, 'Deal gently for my sake with the young man Absalom.' And all the people heard when the king gave orders to all the commanders concerning Absalom.

6 So the army went out into the field against Israel; and the battle was fought in the forest of Ephraim. 7 The men of Israel were defeated there by the servants of David, and the slaughter there was great on that day, twenty thousand men. 8 The battle spread over the face of all the country; and the forest claimed more victims that day than the sword.

9 Absalom happened to meet the servants of David. Absalom was riding on his mule, and the mule went under the thick branches of a great oak. His head caught fast in the oak, and he was left hanging between heaven and earth, while the mule that was under him went on.

15 And ten young men, Joab's armour-bearers, surrounded Absalom and struck him, and killed him.

31 Then the Cushite came; and the Cushite said, 'Good tidings for my lord the king! For the Lord has vindicated you this day, delivering you from the power of all who rose up against you.' 32 The king said to the Cushite, 'Is it well with the young man Absalom?' The Cushite answered, 'May the enemies of my lord the king, and all who rise up to do you harm, be like that young man.'

33 The king was deeply moved, and went up to the chamber over the gate, and wept; and as he went, he said, 'O my son Absalom, my son, my son Absalom! Would that I had died instead of you, O Absalom, my son, my son!'
David is devastated. His son has died. The loss must have been intensified by all that was left unsaid and unresolved in their complex relationship. He cries out, 'O my son Absalom, my son, my son Absalom! Would that I had died instead of you, O Absalom, my son, my son!' These words do what they can to capture what must have been a deep and ultimately wordless grief.
Scottish Indie legends Teenage Fanclub are famous for their shiny power pop drenched in waves of sunny guitar and sweet harmonies. But their trademark sound becomes ironic in 'Can't Feel My Soul' which expresses the devastation of loss. A loss that David, himself a songwriter, would have recognised keenly. The grief stricken refrain of "I can't feel my soul without you" is paired with a beautiful soaring melody. The singer is broken but the tune carries on - an insistent, irrepressible earworm. With different words the song could be about surfing, or falling in love, perhaps long endless days of summer - but it's about loss - deep gut wrenching loss.
The song captures the bittersweet rush of memory, remembering all the reasons you love someone while also contemplating the missed opportunities and the pain of their absence, giving us an insight into how David and others in his position feel. Raymond McGinley sings a heartfelt cry, expressing how he is lost and losing himself in the grief, and yet the tune carries on regardless. It's unmistakably a pop song, shining and effervescent, with an otherworldly, buzzing guitar solo - that speaks of life's continued energy.
Even in the wake of our tragedy - life carries on. Even as we feel numb and detached - like the world is caving in. Life keeps going, even when we can't feel our soul. It can feel cruel - and difficult for the person mourning - but it's also part of the healing - that life carries on. Bit by bit, by the grace of God, we will begin to feel our soul again.
Dear God
Thank you for the people who help us feel our soul
And we pray for all those struggling to feel their soul
Help them to hear the melody that
when they're ready
can bring them gently back
to themselves and others.
Amen.