Daily Worship
Block by block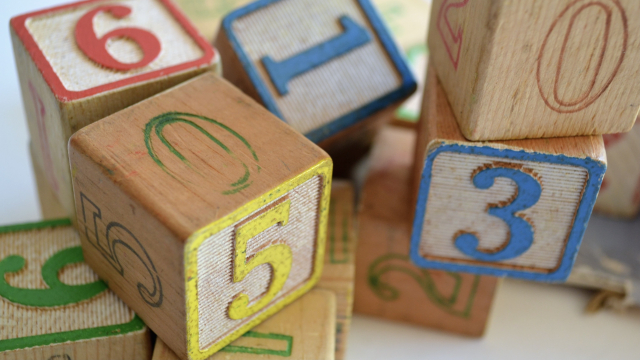 1 Corinthians 3: 11-15, 19 (NRSVA)
11 For no one can lay any foundation other than the one that has been laid; that foundation is Jesus Christ. 12 Now if anyone builds on the foundation with gold, silver, precious stones, wood, hay, straw— 13 the work of each builder will become visible, for the Day will disclose it, because it will be revealed with fire, and the fire will test what sort of work each has done. 14 If what has been built on the foundation survives, the builder will receive a reward. 15 If the work is burned, the builder will suffer loss; the builder will be saved, but only as through fire.
At the age of 11 months my granddaughter shows promise as a master builder. She is certainly nimble fingered for her age and is taking delight in the set of blocks she got for Christmas. Of course, she has a bit to learn still about firm foundations, so most of her early tower efforts require a good bit of parental assistance.
The apostle Paul knows that foundations matter and the only foundation he will accept is Jesus Christ. Our first and most important choice is to begin with Christ. But Paul also points out that we can choose the building material to place upon those foundations. Our works matter and will be tested. If we want to create things that last we need to choose well.
Gold might seem an odd choice, even a foolish choice, for a building material. It's expensive and it's soft. But it's also immune to fire and corrosion and never tarnishes. You can bury a golden object for thousands of years and it will emerge unscathed.
Still, gold is too precious to waste, and too easily moulded. Surely it makes sense to build our lives on the solid bricks and blocks and timbers which lead to a 'successful' life. Anything else would be foolishness, right?
PRAYER:
Master Builder,

We have seen so many things crumble over the last several months
Things we thought durable, reliable, indestructible.
So many works, institutions, ideas, relationships,
tested by fire, and not all have survived.
Where to now, Lord?
Is there another way of building?
Another way of living?

In the place of ruin,
the crunch of rubble underfoot,
the taste of ash in our mouths,
are there still flakes of gold?
Foolish, impractical, impossible, irreplaceable gold?

Give us eyes to see the untarnished and eternal,
hearts willing to share the treasures we see
And the power
to build back better,
to build back bolder,
to build back brighter.

In Jesus' name. Amen.