Daily Worship
Better felt than telt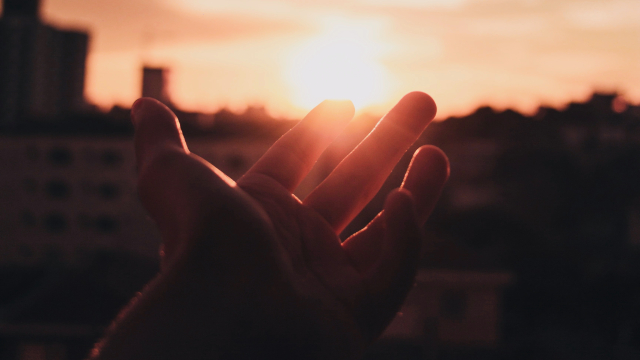 Amos 5: 18-24 (NRSV)
18 Alas for you who desire the day of the Lord!
Why do you want the day of the Lord?
It is darkness, not light;
19 as if someone fled from a lion,
and was met by a bear;
or went into the house and rested a hand against the wall,
and was bitten by a snake.
20 Is not the day of the Lord darkness, not light,
and gloom with no brightness in it?

21 I hate, I despise your festivals,
and I take no delight in your solemn assemblies.
22 Even though you offer me your burnt offerings and grain offerings,
I will not accept them;
and the offerings of well-being of your fatted animals
I will not look upon.
23 Take away from me the noise of your songs;
I will not listen to the melody of your harps.
24 But let justice roll down like waters,
and righteousness like an ever-flowing stream.
It is easy to talk a good game. I currently work as the Director of the Royal Navy Ethics Programme. Its aim has been to help to ensure and assure our leaders in the Ministry of Defence that our people in the Royal Navy will be well led, trained, supported and valued from whatever background they come from. Equality for all. I do believe despite our frailties as a human institution and personal failings with unconscious bias thrown in, that we are getting better and strive to be better still.
The Glasgow patter I was raised within at church spoke of faith being 'better felt than telt' (Scots for told). The same is true for ethical culture and climate. Both in a faith setting and secular one success is measured when things feel good resulting in 'justice and righteousness' flowing over us. Happy days.
PRAYER:
Bless us Father, Son and Holy Spirit. Amen.