Daily Worship
The barriers between us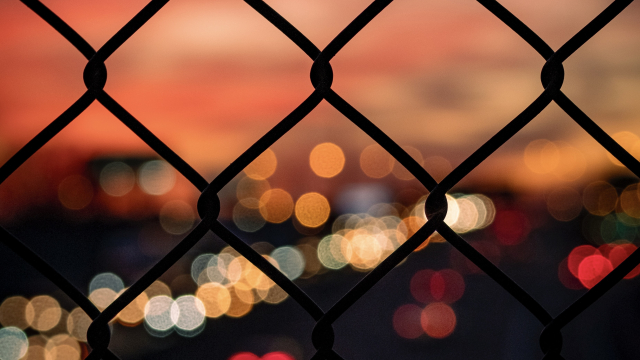 Mark 2: 13-17 (NRSVA)
13 Jesus went out again beside the lake; the whole crowd gathered around him, and he taught them. 14 As he was walking along, he saw Levi son of Alphaeus sitting at the tax booth, and he said to him, 'Follow me.' And he got up and followed him.

15 And as he sat at dinner in Levi's house, many tax-collectors and sinners were also sitting with Jesus and his disciples—for there were many who followed him. 16 When the scribes of the Pharisees saw that he was eating with sinners and tax-collectors, they said to his disciples, 'Why does he eat with tax-collectors and sinners?' 17 When Jesus heard this, he said to them, 'Those who are well have no need of a physician, but those who are sick; I have come to call not the righteous but sinners.'
The 'Noughts and Crosses' series of books by Malorie Blackman tells of a fictional society where Crosses rule over Noughts – each classified by the colour of their skin. In one early scene, the heroine Cross dares to sit at the school canteen table of the few Nought pupils 'graciously' allowed into the school, one of whom is her childhood friend. This act causes trouble for her and her Nought friend, provoking violent outrage, setting the tragic course for their relationship. The books highlight the impact of racism, prejudice and violence. I find resonances in them with news stories of 2020 of the lived experiences of people of colour within our own society and institutions.
In today's reading, Jesus chooses Levi, reaches out across societal divides, knowing what people will say about this man being a disciple. Jesus invites Levi as he is, no interview as to whether he meets the job criteria, no job description provided to Levi for him to make up his mind. More surprisingly he does not remonstrate with Levi for being as he is, but instead accepts his hospitality, his friendship and the company he keeps. At this first meeting, Levi is willing to follow this man Jesus. He drops the trappings of his life and steps into the unknown. Jesus truly sees Levi and knows God's call on his life.
I bet Jesus surprised the company with the way he entered into the meal, welcomed shared stories and laughter — a great party. His joy of life would have given hope that 'anyone' could be welcomed into his company — as the growing band of disciples showed. One of their number was being invited onto this adventure — something new was brewing.
PRAYER:
Jesus, a lover of parties, sharer of stories and giver of life.
Give us a hunger to enjoy one another, celebrate difference for the gift that it is.
Help me to stand at the barriers between us, to hold out a hand across the divide,
Willing to step forward to ask questions and listen, a heart formed with love for all people God made.