Daily Worship
Awakening to power and powerlessness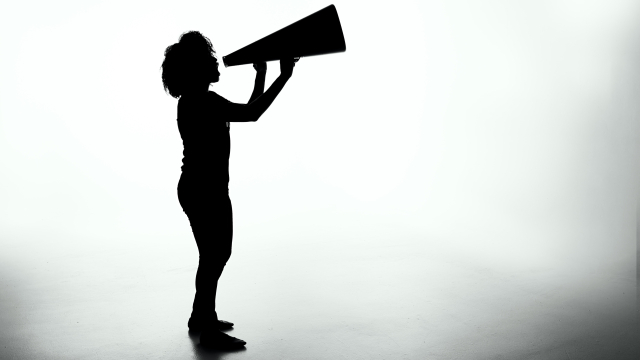 Acts 4: 5-22 (NRSVA)
5 The next day their rulers, elders, and scribes assembled in Jerusalem, 6 with Annas the high priest, Caiaphas, John, and Alexander, and all who were of the high-priestly family. 7 When they had made the prisoners stand in their midst, they inquired, 'By what power or by what name did you do this?' 8 Then Peter, filled with the Holy Spirit, said to them, 'Rulers of the people and elders, 9 if we are questioned today because of a good deed done to someone who was sick and are asked how this man has been healed, 10 let it be known to all of you, and to all the people of Israel, that this man is standing before you in good health by the name of Jesus Christ of Nazareth, whom you crucified, whom God raised from the dead. 11 This Jesus is

"the stone that was rejected by you, the builders;
it has become the cornerstone."

12 There is salvation in no one else, for there is no other name under heaven given among mortals by which we must be saved.'

13 Now when they saw the boldness of Peter and John and realized that they were uneducated and ordinary men, they were amazed and recognized them as companions of Jesus. 14 When they saw the man who had been cured standing beside them, they had nothing to say in opposition. 15 So they ordered them to leave the council while they discussed the matter with one another. 16 They said, 'What will we do with them? For it is obvious to all who live in Jerusalem that a notable sign has been done through them; we cannot deny it. 17 But to keep it from spreading further among the people, let us warn them to speak no more to anyone in this name.' 18 So they called them and ordered them not to speak or teach at all in the name of Jesus. 19 But Peter and John answered them, 'Whether it is right in God's sight to listen to you rather than to God, you must judge; 20 for we cannot keep from speaking about what we have seen and heard.' 21 After threatening them again, they let them go, finding no way to punish them because of the people, for all of them praised God for what had happened. 22 For the man on whom this sign of healing had been performed was more than forty years old.
How I would have loved to be a fly on the wall as the Sanhedrin, Israel's governing elite, met together en masse and in some panic, to decide how to deal with Peter and John. The miraculous healing of the crippled man, well-known locally as the one who sat beside the Beautiful Gate begging for alms, now able to walk and run, had caused enormous interest, and for the temple authorities, considerable disquiet. The prisoners were well placed in the midst of a semi-circle to address the members, as they laid out their defence – 'a good deed' (verse 9) — and the claims of Jesus Christ. Their boldness was startling and Caiaphas et al soon found themselves silenced.
Their predicament is clear as they find themselves caught between their better judgement and being seen to do the right thing. But did they really think that merely ordering the believers not to speak or teach in the name of Jesus was going to solve their problem? '…for we cannot keep from speaking about what we have seen and heard' (20). They were witnessing a movement that would multiply and endure until today and beyond, in which the 'rejected' becomes the 'cornerstone', the very foundation. For once the crowd was rooting in the right direction.
Two thousand years later the universal theme is still 'power' and how it is exercised in every place and at every level to improve or weaken the state of the people, manifested most recently in the escalation of atrocities in Myanmar, the systematic re-training of Uighurs in north west China and the dismantling of Hong Kong's autonomy. The extraordinary power available to Peter and John is our inheritance too through prayer, if we choose to use it wisely.
PRAYER:
God of truth and justice,
Today we pray for the many who live under totalitarian regimes, suffering in body and soul for their religious belief or political stance. We pray that we might do everything we can to ensure their causes and predicaments are well understood and resolved. Amen.