Daily Worship
"All shall be well, and all shall be well, and all manner of things shall be well."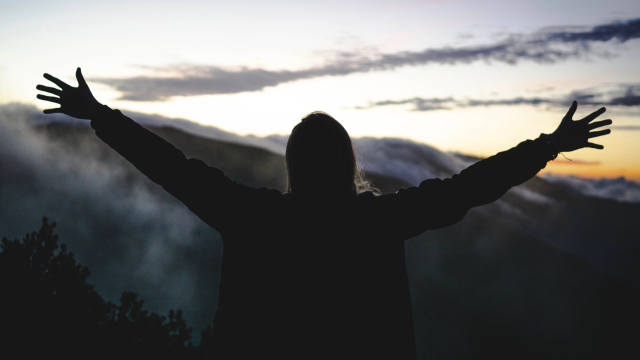 Isaiah 61: 1-3 & Luke 4: 18-19 (NIVUK)
Isaiah 61

1 The Spirit of the Sovereign Lord is on me,
because the Lord has anointed me
to proclaim good news to the poor.
He has sent me to bind up the broken-hearted,
to proclaim freedom for the captives
and release from darkness for the prisoners,
2 to proclaim the year of the Lord's favour
and the day of vengeance of our God,
to comfort all who mourn,
3 and provide for those who grieve in Zion –
to bestow on them a crown of beauty
instead of ashes,
the oil of joy
instead of mourning,
and a garment of praise
instead of a spirit of despair.
They will be called oaks of righteousness,
a planting of the Lord
for the display of his splendour.

Luke 4

18 'The Spirit of the Lord is on me,
because he has anointed me
to proclaim good news to the poor.
He has sent me to proclaim freedom for the prisoners
and recovery of sight for the blind,
to set the oppressed free,
19 to proclaim the year of the Lord's favour.'
Jesus quoted from the Prophet Isaiah at the beginning of his ministry. This was his manifesto. With his birth in Bethlehem, God had declared, "peace on earth goodwill to all!" Now that Jesus had finished his apprenticeship, he began the work for which God had sent him, to spread this news of God's favour and to begin to establish the kingdom of God on earth. I noted on Wednesday that to be a prophet is simply to proclaim God's word. In the passage from Isaiah the word of the Lord is the good news which will bring liberty, freedom from oppression, and balm to the brokenhearted. That word, that good news, is just this: the Lord's favour rests upon them. All the rest will follow from that beginning. In the words of Julian of Norwich, "All shall be well, and all shall be well, and all manner of things shall be well."
Saint Julian could be called a prophet, speaking God's word of consolation. Her spirituality was one of hope and confidence in a God, "who loves us and delights in us and will make all things well." Another way of putting this is, as Paul says in Romans chapter 8, "If God is for us, who can be against us?" In the midst of a pandemic we need to know more than ever that God is for us and although things may not be well at present, ultimately, for those who have faith, things will be well.
PRAYER:
Jesus, we praise you for coming into this world.
We praise you for showing us the love of the Father.
We praise you that we too can have hope and confidence
in the love of God, and your care for us.
Help us to have faith that no matter what happens around us
you are the rock at the centre of our existence
the sure foundation of our lives. Amen.