Daily Worship -
All encompassing power, nature, and grace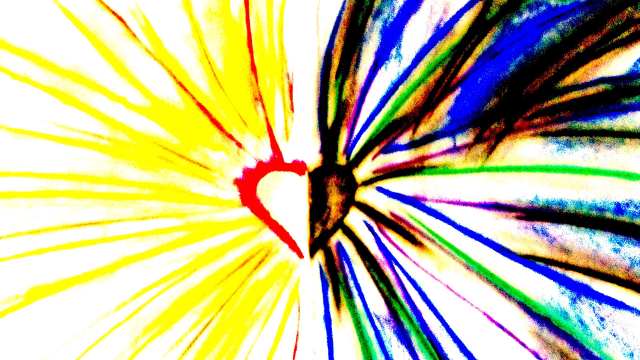 Psalm 89: 15-18 (The Message)
Blessed are the people who know the passwords of praise,

who shout on parade in the bright presence of God.

Delighted, they dance all day long; they know

who you are, what you do—they can't keep it quiet!

Your vibrant beauty has gotten inside us—

you've been so good to us! We're walking on air!

All we are and have we owe to God,

Holy God of Israel, our King!
I really like this translation of Psalm 89. It's an amazing psalm that highlights the all encompassing power, nature, and grace of God. It reminds us that God's love endures for ever and such love draws from our hearts a natural song of praise and thanksgiving.
This week as we use Abraham's relationship with Isaac as a lens to look at family relationships. Psalm 89 invites us to understand that the whole cosmos has been created out of love. We are people born out of love with a longing and a desire to be loved. If we truly begin to believe this then there is no situation within our families that cannot be overcome by love. In Corinthians 13: 3b-10 Paul's song in praise of love says:
"So, no matter what I say, what I believe, and what I do, I'm bankrupt without love.
Love never gives up.
Love cares more for others than for self.
Love doesn't want what it doesn't have.
Love doesn't strut,
Doesn't have a swelled head,
Doesn't force itself on others,
Isn't always "me first,"
Doesn't fly off the handle,
Doesn't keep score of the sins of others,
Doesn't revel when others grovel,
Takes pleasure in the flowering of truth,
Puts up with anything,
Trusts God always,
Always looks for the best,
Never looks back,
But keeps going to the end.
Love never dies. Inspired speech will be over some day; praying in tongues will end; understanding will reach its limit. We know only a portion of the truth, and what we say about God is always incomplete. But when the Complete arrives, our incompletes will be cancelled." (The Message)
Lord,
Thank you for the love
I receive from family and friends
A love that makes me feel taller
Above all
Thank you for your enduring love towards me.