Daily Worship
Acceptance and obedience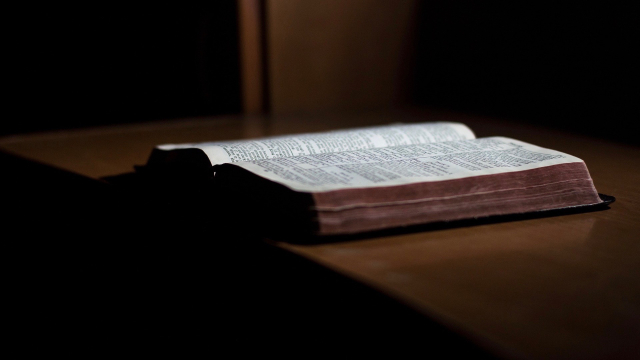 Acts 8: 26-27
26 Then an angel of the Lord said to Philip, 'Get up and go towards the south to the road that goes down from Jerusalem to Gaza.' (This is a wilderness road.) 27 So he got up and went. Now there was an Ethiopian eunuch, a court official of the Candace, queen of the Ethiopians, in charge of her entire treasury. He had come to Jerusalem to worship
In the book of Acts the Ethiopian was reading the scriptures and seeking understanding, when the Lord led Philip to meet him and share the good news of Jesus. An inspiring tale, particularly when we remember that the church in Ethiopia traces its roots right back to New Testament times. This was no chance encounter, but the work of God. Philip was led by the Spirit, and he obeyed the call.
This reminds me of the way in which the organisation Gideons International started, back in 1898. Two travelling businessmen arrived at a crowded hotel in Wisconsin for the night. They had never met, but there was only one double room left, so they decided to share it. The men got to talking and found they shared a common faith. Jointly, they felt inspired to begin an association for Christian businessmen.
Soon they called a meeting for those who were interested in joining together for "united service for the Lord." Someone suggested that they name their organisation after Gideon, the Old Testament judge who led a small band of men to defeat a much larger army. Before long others were joining the Gideons.
Many of the new members frequently travelled for work and spent many of their nights in hotel rooms. They hit upon the idea of donating Bibles to hotels. Over the years, the members have provided more than 2 billion Scriptures in more than 95 languages throughout 200 countries, territories, and possessions across the globe.
Two men, against the odds, obeyed the call of God. As a result many people will have found peace through the Scriptures, perhaps at times when they felt lonely and vulnerable. God works in miraculous ways, in every age and generation, as He did in leading Philip to the Ethiopian eunuch.
Lord God,
Help me each day to seek your will.
Teach me to understand and obey your word,
to speak with love, to work for your kingdom,
and to walk the path of peace.
In Jesus' name.
Amen.