Daily Worship
I've been absent too long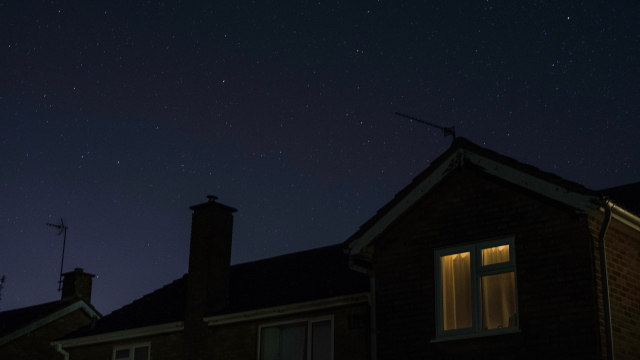 1 Peter 5: 6-11 (NIV)
6 Humble yourselves, therefore, under God's mighty hand, that he may lift you up in due time. 7 Cast all your anxiety on him because he cares for you.

8 Be alert and of sober mind. Your enemy the devil prowls around like a roaring lion looking for someone to devour.9 Resist him, standing firm in the faith, because you know that the family of believers throughout the world is undergoing the same kind of sufferings.

10 And the God of all grace, who called you to his eternal glory in Christ, after you have suffered a little while, will himself restore you and make you strong, firm and steadfast. 11 To him be the power for ever and ever. Amen.
Let's be honest, sometimes we silently do quite bit of complaining. Quite often we don't realise we are doing it. But we do it all the time, through our looks and gestures and attitudes towards each other. The people who bear the brunt of it are often our nearest and dearest. The pressure of living under the present restraints and future outcomes are taking their toll on us all.
Today's reading invites us to recognise the times we are being that bit awkward around the family. In the reading we are being invited to humble ourselves. In other words, perhaps to stand back and see the other's perspective. The wonderful point of this verse is that Peter reminds us that God has our back. He knows what we need. He knows the worries that are causing us to be short tempered and difficult.
So don't allow yourself to be caught up in family squabbles. The evil one is always trying to undermine your relationships. Peter tells us, stand firm and watch how God will sort out the issues that you think are impossible. So much can be reconciled by grace filled living.

PRAYER:
Father God,
Burden bearer
You know my family
We love each other
But we struggle to get along
Looks, gestures and tone
They all add to the confusion
Today,
I'm going to breathe out my anxiety
And breathe in your grace
I'm going to breathe out my stressful feelings
And breathe in your calm
I'm going to breathe out my hurt
And breathe in our healing
Lord,
Make me a peacemaker
Guard my quick tongue
Let kindness be seen in my eyes
Help me smile and not frown
Let me listen and magnify the good conversations
Bring laughter back into our home
And joy into our souls
And love into our hearts
Today I'm casting all my cares upon you
And rejoining my family
I have been absent too long
Come Spirit of God
Dwell within me.
Let us be reconciled to neighbour and friends
Through the windows of our home.