Daily Worship
A Sacred End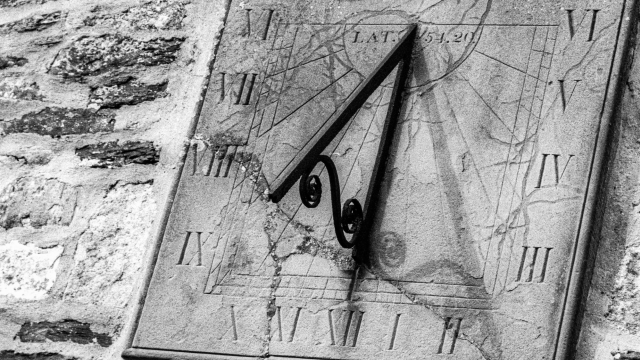 2 Samuel 23: 1-7 (NRSVA)
1 These are the last words of David:

'The inspired utterance of David son of Jesse,
the utterance of the man exalted by the Most High,
the man anointed by the God of Jacob,
the hero of Israel's songs:

2 'The Spirit of the Lord spoke through me;
his word was on my tongue.
3 The God of Israel spoke,
the Rock of Israel said to me:
"When one rules over people in righteousness,
when he rules in the fear of God,
4 he is like the light of morning at sunrise
on a cloudless morning,
like the brightness after rain
that brings grass from the earth."

5 'If my house were not right with God,
surely he would not have made with me an everlasting covenant,
arranged and secured in every part;
surely he would not bring to fruition my salvation
and grant me my every desire.
6 But evil men are all to be cast aside like thorns,
which are not gathered with the hand.
7 Whoever touches thorns
uses a tool of iron or the shaft of a spear;
they are burned up where they lie.'
All–seeing Father
nothing is hidden from you,
how can I endure your sacred sight?
In the gallery of my deeds, I would cower in shame,
but you, you look with holy tears and pure joy.
At the end of this exhibition what shall I say,
what shall be remembered?
How often have I sung that you remove my sin, as far as east from west;
that you, holy Father, remember sin no more?
Grant me to see through your eyes.
Often my deeds have not reflected your glory,
but still your Holy Spirit has spoken through me,
by sacred grace your word has been upon my tongue.
Gifts of mercy and love have remained with me.
Bless me with a sacred end,
an end which grasps your grace for me.
Not only at the sacred end, but at every sacred end.
As the years revolve, before the advent dawn,
in the dark nights before the light grows again,
let me recognise a sacred end.
Oh now, may your Spirit carry me
from each sacred end to each sacred beginning.
Your word a light shining in the darkness to guide me through,
your word which I speak a light shining for others in their endings.
Eternal Father,
without beginning or ending,
work in us sacred endings which lead to sacred beginnings.
May your brooding Spirit birth our sacred end.